About PGCM (DSFM) Programme
Data has emerged as a new functional requirement in modern-age decision making. All organizations treat data as an input to arrive at any decision-making pertaining to their products and services. The Post Graduate Certificate in Management (Data Science in Financial Markets), offered by the National Institute of Securities Markets, is a premier programme which provides the blended knowledge of modern finance and its various application in collaboration with data processing techniques and tools to make, alter, various financial products, to make them more suitable for each class of investors. It offers a unique opportunity to learn and make use of the available financial data to make informed business decisions, keeping in mind the profitability and customer satisfaction. PGCM (DSFM) is a 14-month regular weekend programme, hosted at NISM's facility in Bandra Kurla Complex, Mumbai, and is approved by the All India Council of Technical Education.
For Whom?
PGCM (DSFM) is ideal for Individuals with a passion for financial markets and keenness to acquire in-depth understanding of data mining techniques and financial analytics, to offer and innovate new-age financial products. The programme is suitable for both working professionals and fresh graduates.
Graduates from various disciplines, such as Commerce & Accounting, Management, Economics, Law, Mathematics, Statistics, Engineering, etc. will develop their analytical capabilities for financial markets.
What do I learn?
PGCM (DSFM) will enable professionals to undertake data mining with powerful tools to find trends and answer questions for businesses, researchers, non-profit organizations, academic institutions, and governments. The key takeaways from the programme are as follows:
The programme will equip professionals with necessary financial knowledge and data mining skills to mould and design better and cost-efficient financial products, creation of efficient risk management system and systematic analysis of available financial information to make informed management decisions.
The programme will provide a platform to its participants to learn the intricacies of Finance and modern age Data Science tools to develop the ability to support their decisions through analytic reasoning using variety of statistical and mathematical techniques.
The curriculum covers topics such as Financial Products and Institutions, Programming language for Financial applications, Data Mining, Machine Learning, Algorithmic Trading, Big Data Processing and Visualization and combines academic elegance and business relevance to facilitate the participants to learn modalities of various financial products, followed by analytical techniques and weaves them with applications for data-based decision making.
Dissemination of knowledge of various financial products to create level playing field between finance and non-finance professionals.
An integral part of the learning experience is the use of Data Science and Analytics tools wherein the participants get hands-on exposure to R, Tableau, and Python.
Lectures and hands-on sessions will be conducted by eminent faculty, industry leaders and experts.
Where does PGCM (DSFM) lead to?
PGCM (DSFM) could lead to the following job profiles, which involves the fusion of data science techniques and financial analytics:
Credit Research and Ratings
Investment Evaluation and Portfolio Management
Risk Modelling
Claim Processing
Fraud Detection
Analysing Financial Statements
Equity Research
Programme Architecture
PGCM (DSFM) comprises of five trimesters having 16 courses and project / internship carrying a total of 45 credits. The curriculum is designed to provide research-based inputs and industry insights through a team of academicians and market experts. The detailed curriculum is as follows:
Subject Code
Trimester I
Hours
Credits
101
Mathematics
30
3
102
Statistics
30
3
103
Computer Programming
30
3
Subject Code
Trimester II
Hours
Credits
201
Financial Economics
15
1.5
202
Financial Institutions & Products
15
1.5
203
Advanced Computer Programming
30
3
204
Econometric and Time Series Analysis
30
3
Subject Code
Trimester III
Hours
Credits
301
Fixed Income
15
1.5
302
Financial Derivatives
15
1.5
303
Market Microstructure and Algorithmic Trading
30
3
304
Machine Learning and Deep Learning Models
30
3
Subject Code
Trimester IV
Hours
Credits
401
Applications of Data Science in Securities Markets, Insurance Markets and Banking (Credit Risk)
15
1.5
402
Financial Data     and Management
15
1.5
403
Security Analysis and Portfolio Management
30
3
404
Big Data Processing and Visualization
30
3
Subject Code
Trimester V
Hours
Credits
501
Financial Analytics
30
3
502
Project/Internship
6
Total Programme Credits
45
The performance of participants is assessed on continuous evaluation process in each trimester. Evaluation is through quizzes, surprise tests, mid-term tests, end-term examinations, class participation, presentations, submissions, projects, etc., as may be indicated by the faculty members in the course outline. At the end of the programme, participants shall be awarded with Grades, subject-wise as well as the CGPA. The PGCM (DSFM) Certification will be awarded to successful candidates at a convocation ceremony.
Schedule
The programme will take place in class-room mode on weekends at NISM's facility in the Bandra Kurla Complex, Mumbai. The class timings would be as follows:
| | | | |
| --- | --- | --- | --- |
| Day | Timings | Teaching Hours | Break Time |
| Saturday | 6 pm to 9:15 pm | 3 hours | 15 Minutes |
| Sunday | 10 am to 5 pm | 6 hours | |
Note:
Note: The classes may begin in online format (webinar-mode), given the COVID-19 pandemic situation. After the improvement in COVID-19 pandemic situation, classes will be held only in class-room mode, and students have to attend classes in class room mode. No exemption will be given to anyone from attending classes. Prospective students of the program are requested to make a note of the same.
Hostel facility is available, at NISM Campus in Patalganga, for the benefit of participants from outside Mumbai.
Programme Fees 
The consolidated programme fee for PGCM (DSFM) is Rs.2,10,000/- (Rupees Two lakh and Ten Thousand only). The break-up of the fees is as follows:
| Particulars | First Instalment (in Rs.) | Second Instalment (in Rs.) | Third Instalment (in Rs.) | Total(in Rs.) |
| --- | --- | --- | --- | --- |
| Tuition fee | 50,000 | 65,000 | 68,000 | 1,88,000 |
| Exam fee | | 5,000 | 5,000 | 10,000 |
| Library Deposit* | | 10,000 | – | 10,000 |
| Alumni fund | | 2,000 | – | 2,000 |
| Total | 50,000 | 82,000 | 73,000 | 2,10,000 |
| Due Date | Within 7 calendar days from the issue of Offer Letter | | | |
* Refundable
Hostel Facility
Once the classes start in physical mode, hostel facility will be made available for the benefit of participants from outside Mumbai, at NISM's campus in Patalganga, at Rs. 13,350/- (Rupees Thirteen Thousand and Three Hundred and Fifty only) per month. The break-up for the hostel fees is as follows:
| Particulars | Amount (in Rs.) |
| --- | --- |
| Hostel Charges | 6,000 |
| Food Charges | 7,000 |
| GST on Food | 350 |
| Total charges per month | 13,350 |
In addition, participants (availing hostel facility) shall pay a refundable hostel deposit of Rs. 10,000/-
Fee Refund Policy
If an applicant requests to withdraw his/her admission, the Institute will refund the collected fees after deducting Rs. 1000/- towards processing fees and return the applicant's certificates, if such withdrawal is made before the commencement of the programme, for whatever reasons, as per the procedures prescribed in various government guidelines. The last date for withdrawal of admissions for the purpose of refund of fees is 30th June, 2022.
If an applicant chooses to withdraw, the Institute will follow a three-tier system for a refund of fees, as follows:
| Sr. No | Percentage of Refund of Aggregate Fees | Point of time when notice of withdrawal of admission is served to the Institute |
| --- | --- | --- |
| 1 | 100% less Rs.1,000/- | Before the commencement of the programme. |
| 2 | 100% less Rs. 10,000/- of full fee including refundable deposits | After commencement of the programme and the vacant seat is filled by another applicant from wait-list. |
| 3 | 0% except for refundable deposits | After commencement of the programme and the seat remained vacant. |
Admissions 2021
NISM is pleased to invite applications for admissions to Post Graduate Certificate in Management (Data Science in Financial Markets) 2022-23.
Eligibility
Graduates from any discipline with a minimum of 50% marks from a recognized University under 10+2+3 stream are eligible. Provisional admission will be granted to those in the final year of graduation and subject to confirmation of the aforesaid criterion.
Selection Criteria
Candidates will be selected based on their profile and their performance in the personal interview (online).
How to apply? 
Candidates willing to apply should first register themselves on slims.nism.ac.in
Step 1: New Registration: Upon successful registration, a User-ID and Password will be sent to registered email ID and mobile number of the candidate.
Step 2: Application process: Thereafter, candidates are required to log-in and complete the application process by paying application fee. After making the payment of application fee of Rs. 500/- the candidates may submit their application.
Important Dates for PGCM(DSFM) 2022-23
| Particulars | Date |
| --- | --- |
| Start Date for Application | January 24, 2022 |
| Last Date for Application | June 01, 2022 |
| Date of commencement of interviews | June 16, 2022 |
| Declaration of 1st Merit List: | June 22, 2022 |
| Declaration of 2nd Merit List: | June 29, 2022 |
| Commencement of Program: | July 09, 2022 |
Admission related FAQs
FAQ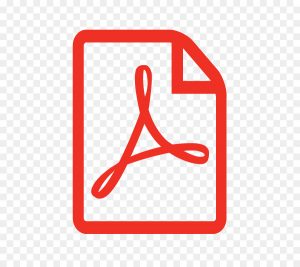 Dr. Jinesh Panchali

Professor - School for Securities Education (SSE)

Dr. Pradiptarathi Panda

Assistant Professor - School for Securities Information and Research (SSIR)

Mr. M. Krishnamoorthy

Member of Faculty - School for Corporate Governance (SCG)

Mr. Mohd. Meraj Inamdar

Lecturer - School for Securities Information and Research (SSIR)

Mr. Suneel Sarswat

Adjunct Faculty