The LL.M. program in investments and securities Laws is an advanced program of legal study that is customized to the needs of the individual student and working legal professionals. Having Committed to providing the highest quality of education the field of securities markets, the NISM has entered into a collaboration with India's premier Law University, Maharashtra National Law University, Mumbai (Hereinafter referred as MNLU) for offering this LL.M. in Investment and Securities Laws. This specialized LL.M. program, designed primarily for the law students intending to work in the financial markets, offers full-time, intensive academic training in the legal regulation of securities and investments in India.
In line with our mission for the academic excellence, the course offers the depth of background in a broad array of topics arising out of the corporate law and securities regulation topics including the regulation of issuance of securities, secondary trading of securities, market regulation, enforcement issues, corporate finance, investment by a person resident outside India, investment advisers, derivatives, regulation of banking and financial institutions, competition law and insolvency laws. This course offers an introduction to the three most important securities laws: The Securities Contract Regulation Act of 1956, Securities Exchange Board of India Act of 1992 and the Depository Act of 1996. The LL.M. in Investment and Securities Laws also explores the scope of more than 36 regulations framed by SEBI and its impact on structured growth of securities markets in India. The course also focusses on learning the tools in the deals and documents related to the securities market transactions, which would be helping in understanding the nature of disputes that arise in a financial market.
The students undergo most classes with a joint team of expert faculties from NISM and MNLU. The course will also engage some of the nation's leading advocates in the field of corporate law and securities laws, as well as officers from regulators, whose work is oriented more toward practice and the profession as a visiting faculty.
LL.M. students are required to be in residence at NISM during the full one academic year. The course also offers practical smart lab training to the students to make them understand various processes and use of the technology in the securities markets.
Dedicated to enhancing an interdisciplinary legal and securities market education for the academic community, as well as for experienced legal and business practitioners related to financial markets, the LLM in Investment and Securities Laws provides a scope to the sharpening of skills and learning the tools to be an effective business lawyer
Program Architecture
Trimester -1 (September – November)
Paper

Paper Title

Credits

Marks

General paper -1
Research Methods

3

100

General Paper-2
Law and Justice in a Globalized World

3

100

General Paper-3
Comparative Public Law and Governance

3

100

Paper 4
An Overview of Securities Markets

( Foundational topics along with Smart Lab)

2

100
Trimester -2 (December – February)
| Paper | Paper Title | Credits | Marks |
| --- | --- | --- | --- |
| Special -1 | Law of Bankruptcy / International Trade Law | 2 | 100 |
| Special -2 | Banking and Insurance | 2 | 100 |
| Special-3 | Competition Law and Policy | 2 | 100 |
Trimester -3 (March – May)
| Paper | Paper Title | Credits | Marks |
| --- | --- | --- | --- |
| Special -4 | Company  Law/ Corporate Management and Governance  (Focused on Advanced concepts and legal setting of corporate finance, i.e. Capital, Raising of capital, maintaining of capital and utilizing the capital) | 2 |  100 |
| Special-5 | Securities Laws and Regulations -1 | 2 | 100 |
| Special-6 | Investment Laws (Covering  Securities Regulations-2 ) and Laws related to  Foreign investment( FEMA Act, 1999, Joint venture, Foreign collaboration and others) | 2 | 100 |
Trimester -4 (June – August)
| Paper | Paper Title | Credits | Marks |
| --- | --- | --- | --- |
| Special -7 | Dissertation | 5 | 200 |
| | Total number of credits | 28 | 1200 |
Sr. No.

Particulars

1st Instalment

2nd Instalment

Total (Rs.)

Amount (Rs.)

Amount (Rs.)

A

Admission Fees

3,000

–

3,000

B

Tuition Fees
1) All India Students including Maharashtra students

60,000

60000

1,20,000

(2) Foreign national /NRI /NRI Sponsored candidates

USD 10,000 or INR equivalent

–

USD 10,000 or INR equivalent

(3) Industry/institutions  sponsored candidates

70,000

70000

1,40,000

C

Other charges
1.Library ,book and study material

15,000

–

15,000

2.Journal fee

6,000

–

6,000

3. Development fund

10,000

–

10,000

4. Internet/IT facilities & Simulation Lab fee

10,000

10,000

20,000

5. Outsourced services

10,000

10,000

20,000

6.Student welfare

10,000

–

10,000

7. Examination fees

10,000

10,000

20,000

8. Alumni Association. Fund

2,000

–

2,000

Total C

73,000

30,000

1,03,000

D

Refundable Deposits
1. Library caution money

10,000

–

10,000

2. Hostel and Mess

10,000

–

10,000

Total D

20,000

–

20,000

E

Hostel Fee
Accommodation

27,500

27,500

55,000

Mess Charges

31,500

31,500

63,000

5% GST on Mess charges

1,575

1,575

3,150

Total E

60,575

60,575

1,21,150

F

Grand Total (Including refundable deposits)
1) All India Students including Maharashtra students

2,16,575*

1,50,575

3,67,150*

2) Foreign national/NRI/NRI Sponsored

USD 10000 Plus INR 1,56,575*

90,575

USD 10000 Plus INR 2,47,150*

3) Industry sponsored

2,26,575*

1,60,575

3,87,150*

To be paid before

20-Aug-20

01-Jan-21

–
Note: Students are advised that fee break-up indicated hereinabove is only for the purpose of facilitating easy instalment payments. It is not arrived on any of the pro-rata basis nor on monthly basis.
Hostel Facilities
Comfortable hostel accommodation separately for boys and girls in the campus. The hostels are well equipped with all the modern amenities and are under the charge of caring and experienced Wardens.
a. Mess and Cafeteria: A spacious well lit and well ventilated cafeteria in the campus serves sumptuous and healthy food to the students. The variety of dishes which are both healthy and tasty and are crafted by a team of professional dieticians to ensure a well-balanced diet.
b. Medical Facilities: to ensure students well-being, NISM provides medical facilities within the Campus. Wheel chairs and other equipment are constant standby for any eventuality. Ambulance facility is also available in the Campus in case of any emergency.c. At campus limited laundry facilities are available on payment basis.
c. At campus limited laundry facilities are available on payment basis.
Note: Hostel accommodation can also be made available on single occupancy as well as with air-conditioning facility on chargeable basis. However, if the number of students opting for Air-conditioning (A/C) facilities are less than desired number, NISM may discontinue the A/C services and refund the proportionate charges. The charges for the same would be as under:
| | | |
| --- | --- | --- |
| Occupancy | Non A/C Room (Rs.)/ per academic year | A/C Room (Rs.)/ per academic year |
| Single | 75,000 | 95,000 |
| Twin | 55,000 | 75,000 |
Educational Loan
LL.M programme has been enlisted on Vidhya Laxmi portal for helping students in seeking educational loan from banks directly.
Refund Policy
Institute will refund the entire first instalment of fee collected after the deduction of token money (i.e. 50,000) and return the certificates to the students withdrawing from the institutions before the commencement of the program. The last date for withdrawal of admissions for the purpose of refund of fees shall be before the commencement of the programme.
If a student chooses to withdraw after the commencement of the program, no refund in this case will be processed.
Admission Procedure
An LL.B. Degree or an equivalent examination with a minimum of Fifty percent (50%) of marks or its equivalent grade in case of candidates belonging to General/OBC/PWD/NRI/PIO/OCI categories and Forty-Five percent (45%) of marks or its equivalent grade in case of candidates belonging to SC/ST categories. Candidates appearing/awaiting results of the qualifying examination can also apply and appear in the Entrance Test. However, the eligibility by such candidates shall have to be obtained by the cut-off date which will be notified along with the Notification of Entrance Test result, and in case such candidate is placed in a compartment in the year of the admission would be treated as ineligible.
Eligibility for Industry/ Industry sponsored Candidates
Industry/Industry sponsored Candidates: The candidates who are working with the Regulators (SEBI, RBI, PFRDA, IRDA, IBBI, CCI etc.), Market Infrastructure Institutions (NSE, BSE, MCX, NSDL, CDSL etc.), Banks and Financial Institutions, Securities Market Intermediaries, Government Departments, Judiciary and Advocates for a period of three years and above are eligible to apply under this category. The other criteria regarding the eligibility for admission for the industry/industry-sponsored candidates will be the same as applicable to the other candidates.
Candidates appearing in the qualifying examination in April/May 2020 are also eligible to apply.
Selection Criteria
All candidates, including those applying under the Industry or industry-sponsored candidates, should appear for the All India Entrance Test conducted in the form of an online interview, and selection shall be made solely on that basis. The Foreign National/ OCI/PIO/NRI Candidates are also selected on the basis of an online interview.
Application Fees
Rs. 1,000/- including the cost of an online All India Admission Test
How to Apply?
1. New user needs to click on http://slims.nism.ac.in/for New Registration.
2. Upon successful registration, you will receive User ID and Password on the registered mobile number and Email Id.
3. After registration you can log in and fill in the application form and pay the application fee online.
Announcement of Selected Candidates
The selected candidates will be intimated via e-mail and a list will be displayed on the NISM/MNLU website. Selected candidates would be required to pay the token money and remaining part of the first instalment of fees within the due date mentioned therein.
Provisional admission offered to selected candidates who do not pay the fees on or before the stipulated date would automatically stand cancelled.
Frequently Asked Questions
FAQs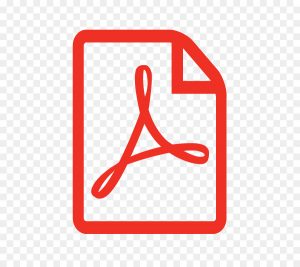 Mr. S.K. Mohanty

(Whole Time Member-Securities and Exchange Board of India (SEBI) & Director)

Mr. Sunil Jayawant Kadam

Registrar

Dr. V.R. Narasimhan

Dean & Professor of Practice (School for Securities Education (SSE),School for Regulatory Studies and Supervision (SRSS) & School for Corporate Governance (SCG))

Dr. Latha Chari

Associate Professor (School for Securities Information and Research (SSIR))

Dr. Rajesh Kumar

Associate Professor (School for Regulatory Studies and Supervision (SRSS))

Dr. Pradiptarathi Panda

Assistant Professor (School for Securities Information and Research (SSIR))

Dr. Kiran Rai

Associate Professor, MNLU

(Dr.) Anil G. Variath,

Professor & Director of CRCJ, MNLU, Mumbai

Dilip Ukey,

Vice – Chancellor, MNLU, Mumbai

Anand Shrivas

Assistant Professor(Law), MNLU

Abhijit Rohi

Assistant Professor(Law), MNLU

Anand Raut,

Associate Professor of Law, MNLU

Chirag Balyan

Assistant Professor of Law, MNLU

Prof. Dr. Bhavani Prasad Panda

Founding Vice-Chancellor, MNLU

Ashok Chike

Assistant Professor(English), MNLU

Dr. Rahul Suresh Sapkal

Assistant Professor (Economics), MNLU

Sadashiv Deshmukh

Assistant Professor of Law, MNLU

Rohit Bhaskar Jadhav

Assistant Professor (Economics), MNLU

Tanu Mehta

Director (CMR), MNLU

Sajid Sheikh

Assistant Professor (Law), MNLU

Upamanyu Sengupta

Assistant Professor (English), MNLU

Varada Sambhus

Assistant Professor (Political Science), MNLU

Milind B. Gawai

Raghav Pandey

Assistant Professor(Law),