2.0 Training programme for SEBI Officers on Fixed Income Securities
The 2.0 edition of training programme on Fixed Income Securities for SEBI Officers, organized by the School for Regulatory Studies and Supervision (SRSS) of NISM was held on April 27 & 28, 2023 at NISM BKC Office, Mumbai.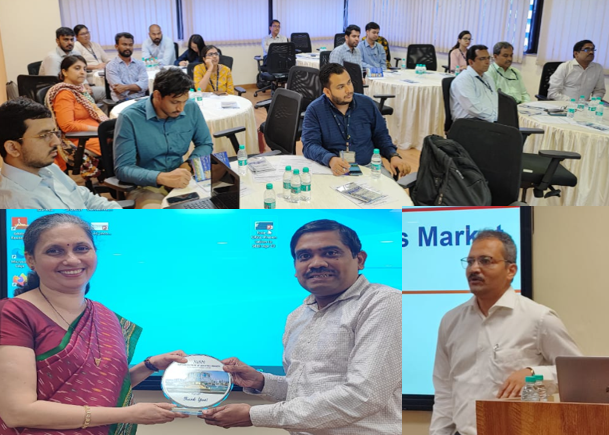 Dr. Ranjith Krishnan, Head-Academic Programme Unit, NISM while welcoming the participants, briefed about the structure in which the two day programme is designed. Mr. Vijay Kanchan, Adjunct Faculty, NISM discussed debt markets in India, its key features and the risks associated with debt instruments.
Dr. Trithankar Patnaik, Chief Economist, NSE & Ms. Prerna Singhvi, Senior Economist, NSE deliberated upon macroeconomics parameters in the Indian and global context and gave an overview on interest rates, monetary policy, fiscal policy, foreign exchange management etc. Ms. Revati Kasture, Executive Director, CareEdge Ratings discussed the working of credit rating agencies, its operations in debt market instruments and challenges for building vibrant and robust rating mechanism. Mr. Sundar Sankaran, Adjunct Faculty, NISM discussed pricing and valuation of fixed income securities, bond price volatility and measuring yields.
Mr. Sunil Gawde, Former Vice President, NSE deliberated on the corporate bond market and government debt instruments, its valuations, trading and settlement procedures, and their intricacies. Mr. Sanjeev Kumar Head – Fixed Income, Edelweiss Global Markets elaborated on Interest Rate Derivatives and their working on interest rate future and credit default options. The programme witnessed quality interaction between the participants and resource persons where diversified queries raised by the participants were effectively deliberated upon citing examples from the corporate world.