3rd Alumni Meet | NISM Campus, Patalganga
National Institute of Securities Markets (An educational Initiative of SEBI) conducted its third Alumni Meet on 28 May 2022 at NISM Campus, Patalganga. Around 300 Alumni attended the programme. The guests of honor for the event were Grandmaster Mr Pravin Thipsay and International Master Mrs Bhagyashree Thipsay.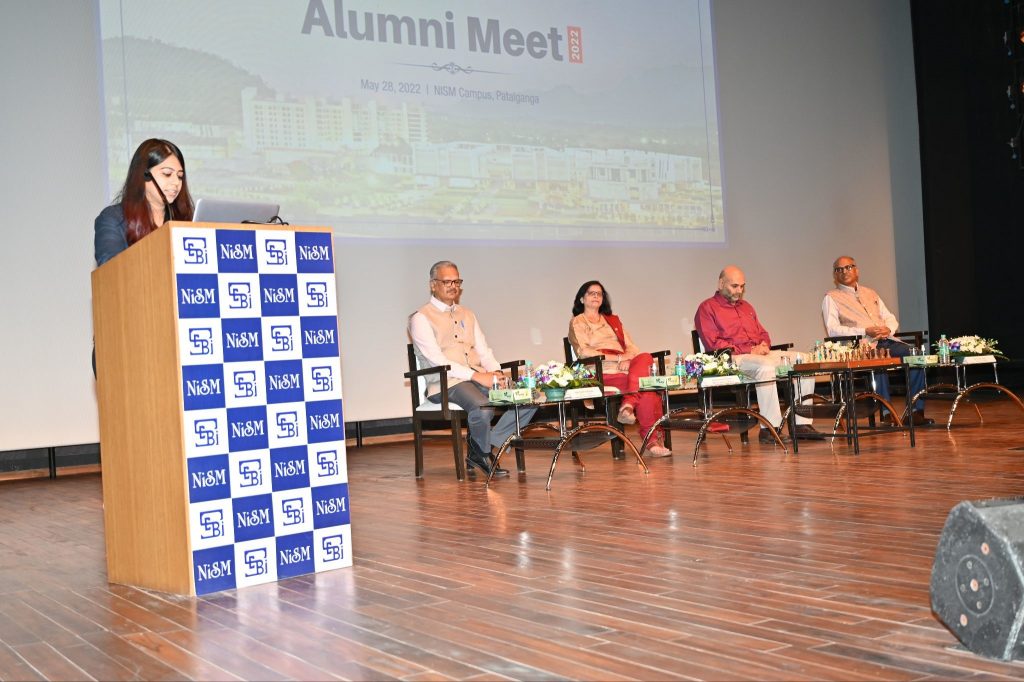 Dr. CKG Nair, Director -NISM addressed the Alumni and was glad to welcome them back to NISM. He urged them to be active as Alumni, help alumni to network with the Alma Mater/batch mates/other alumni of NISM and grow in their career.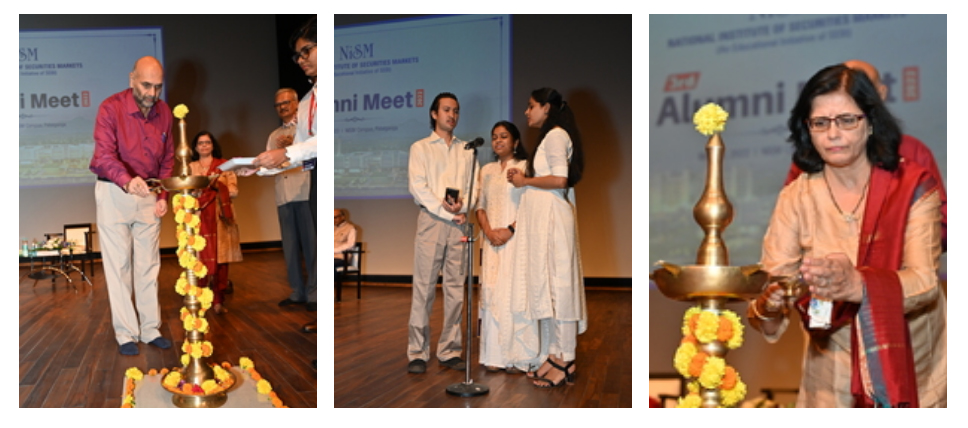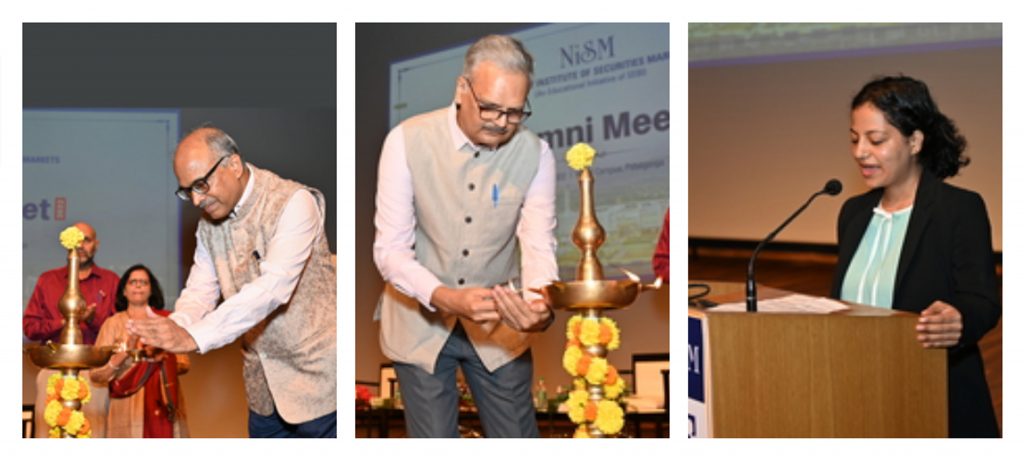 Alumni Cell Representative Ms. Hershita Pant, Deputy Manager- NISM gave an update regarding the Alumni engagement activities. The major updates were
1. Alumni cell have posted more than 100+ Job opportunities through "Alumni portal" and have conducted multiple guest lectures and mentoring sessions as a part of "Alumni Interaction Series" which gave the Alumni the platform to contribute their knowledge and share their experience and skill sets in shaping the career of young graduates and to give them academic guidance, career advice and prepare them for their final placement.
2. To foster the spirit of entrepreneurship amongst the students NISM's Entrepreneurship cell was established in the month of November 2020 with a mission to create an environment that would illuminate ideas about entrepreneurship development and reach out to a wider audience in both the academic community and the industry for the incubation of business ideas. NISM E cell has already conducted the first Idea Premier lead and is currently gearing up for the second event.
3. Based on the request received from the Alumni regarding accreditation of discontinued programs, Alumni Cell have uploaded all the programs – PGPSM, PGDQF, PGDDS, PGDFERM, CSL, CTM on NISM website under Academic programs webpage.
4. NISM has issued an Identity cum library card to all the Alumni which provides an acknowledgement of their association with NISM, and gives them access to the library and campus facilities.
5. With an onboard of 800+ Alumni to the Alumni portal and many more Alumni in the process to register themselves in the portal, Alumni Cell is actively engaged in creating an Alumni community which ensures that NISM remains the go-to academic institute for the future generation of students who aspires to shape their career in Securities Markets.
Key takeaways from the speech of Grandmaster Thipsay
Grandmaster Thipsay highlighted the importance of playing chess as it results in the holistic development of an individual. He also explained the role of chess in the development of certain areas / skill sets such as –
1. Chess and Strategic Thinking -Playing chess results in better brain function, improved memory and cognitive abilities and strategic thinking.
2. Chess and Life –Chess is about making strong moves and sticking by them. In life too, if we plan or do something, we need to make sure to stand on our ground and fight for what we think is better for us. When there is a problem or a threat in chess, we sometimes need to be aggressive and take action.
3. Chess and Investments -Chess openings can teach us something about investments. Even once you make the proper move, there's no guarantee that following traditional strategies will always be in your favor.
a. Much like a game of chess, strategy is that key to a winning investment plan.
b. When it involves investments, we must always remember that their value and any investment income can go up and down based on market movements.
c. Chess players and investors must have an overriding strategy and be flexible enough to vary their tactics mid-game if met with a challenge.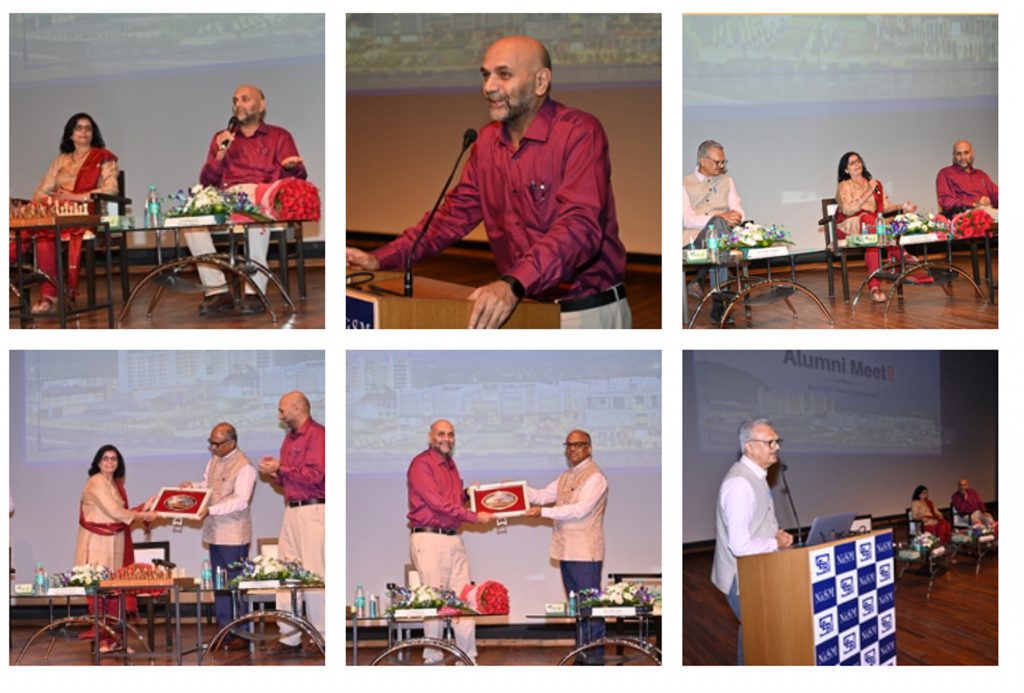 Dr.CKG Nair, Director- NISM presented Memento to the guest of honor Grandmaster Pravin Thipsay and International Master Bhagyashree Thipsay as a token of gratitude followed by Vote of thanks by Shri.Sunil Kadam, Registrar NISM.
Evening Sessions – It comprises of various Activities like –
1. Sports Activities such as Cricket, Badminton and Team building games.
2. Release of Alumni Magazine – Third edition of Jigyansa.
3. Awards / Felicitation.
4.Cultural Event
5. DJ Night
Sports Activities: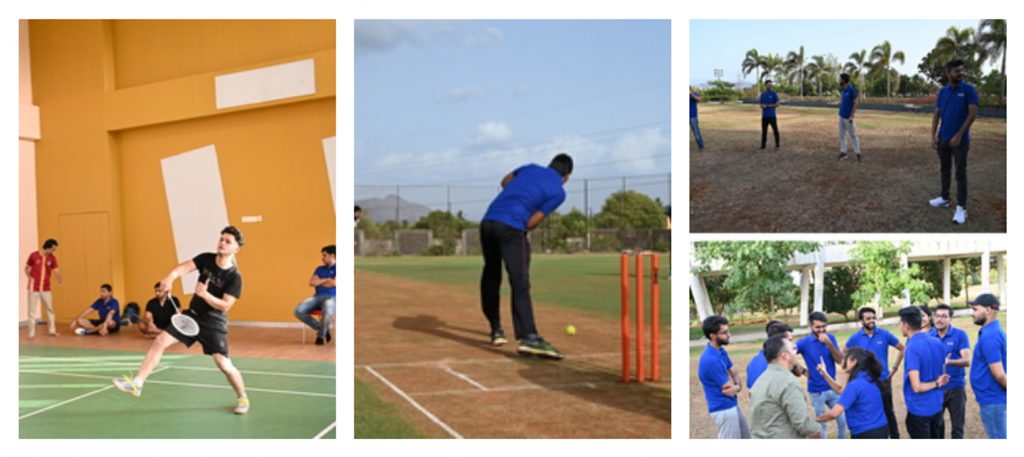 Cricket – Cricket tournament was played between PGDM v/s Non PGDM. Non PGDM won the match.
Badminton – Five matches were played during the tournament . Details are mentioned below:
Female Singles
Females Doubles
Male Singles
Males Doubles
Mix Doubles
Winner details are as follows:
| Match | Name of Winner |
| --- | --- |
| Female Singles | Ms. Mansi Agarwal |
| Females Doubles | Ms. Mansi Agarwal & Ms. Kalpana Chahar |
| Male Singles | Mr. Laxmikant Behera |
| Males Doubles | Mr. Akhil Nasim & Mr. Gaurav Rana |
| Mix Doubles | Ms. Kalpana Chahar & Mr. Swapnil Bisht |
Team Building Games – Team building games were played between two teams .Shri Sahil Malik, General Manager and Shri Ritesh Nandwani,Faculty had sensitized Alumni about the importance of collaboration , effective communication and focus towards desired results through play way methods .Team " Go Corona Go" won the trophy defeating Team " Vaccine" .
Evening Events –
Dr. Pradiptarathi Panda, Assistant Professor- NISM gave introductory remarks about – Alumni Magazine- "Jigyansa".This Alumni Magazine "Jigyansa" is an annual magazine consisting of articles written by Alumni ,Testimonials of the Alumni . He invited Dr.CKG Nair, Director – NISM, Shri.Sunil.J.Kadam, Registrar- NISM, Editorial Board Members – Dr.Narayan Tiadi, Balasubramanian A, Assistant Editor – Mr. Ashutosh Kumar to unfold the third edition of Alumni Magazine – Jigyansa.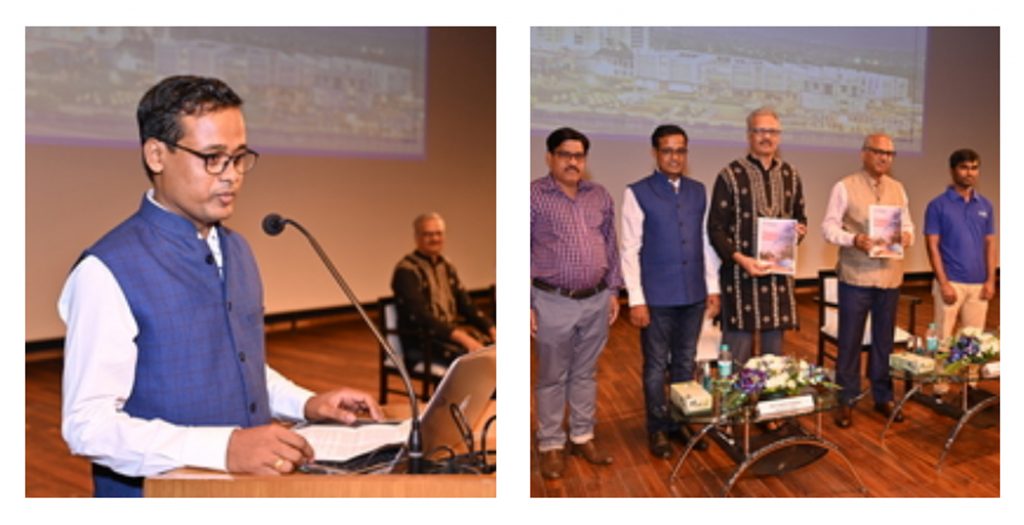 Awards / Felicitation
During the cultural event, Felicitation / Awards in various categories were presented to the alumni by the HODs and Faculty Members .The Award Ceremony was commenced by Shri. Sahil Malik,General Manager -NISM.He also announced the following facilities to the registered alumni ( at the alumni website) of NISM:
Sharing of Job descriptions with the alumni on alumni portal.
Identity card cum access (campus and Library) card issued to all registered Alumni for a period of 5 years from the date of issue which can be renewed on expiry.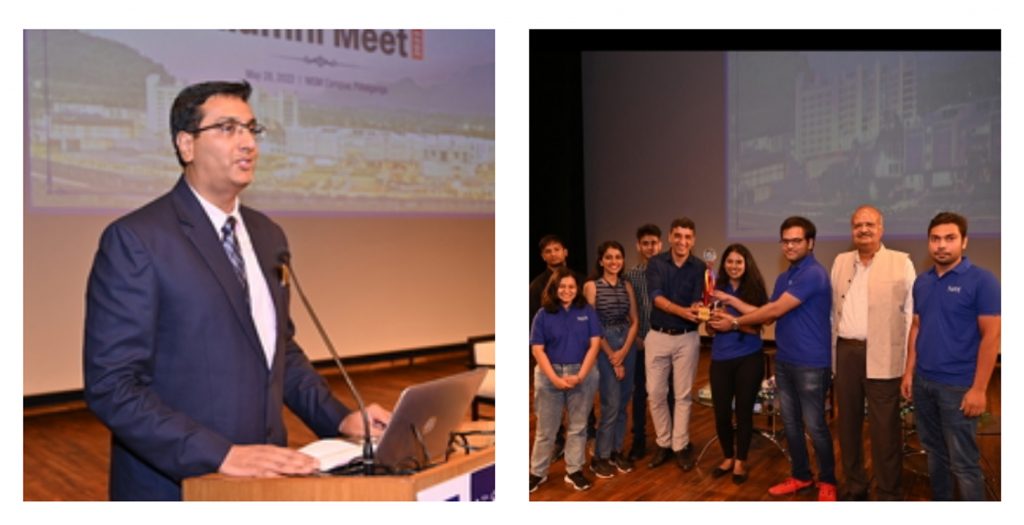 Award Categories are as follows:
Best FAQ Awards -A competition on Frequently Asked Questions (FAQs) concerning different topics related to the various subject matters of securities markets was conducted under the supervision of faculty members. The purpose of the FAQ document is to provide all relevant information related to a particular subject at one place for prospective audiences. These FAQs documents are hosted on NISM website for all segments of the population, including students, researchers, academicians, market participants or any other member from the common public. List of the awardees with the name of supervisor is given below:
| Subject | Name of Supervisor | List of Students | Position Secured |
| --- | --- | --- | --- |
| Equity Derivatives | Mr.Ritesh Nandwani | Abhilash Rathod,Devansh Sharma ,Prahlad Arora , Shreya IyerVansh Agarwal, Akash Sherry,Akhilesh Krishnan,Jyotsna Gupta,Malaya Mohapatra,Rajesh Gouda,Rujuta Tamhankar,Shubham Gurtu,Vansh Agarwal | First |
| Mutual Funds | Dr. Rachana Baid | Aditya Krishnan, Bhavani Ganesh,Jyotsna Gupta, Malaya Mohapatra,Saloni Sanghvi, Shardul Mahajan,Shifra Dsouza, Shivam Ashish, Sushant Dakwe, Tangudu Neelakantha,Tanvi Seth,Turangam Borah | Second |
| Quantitative Investment Analysis & Financial Reporting | Mr. Meraj Inamdar & Dr.Narsimhulu Siddula | Aritro Das,Gayam Nikhil Chandra Reddy,Pooja Bhatt,Sagar Mehta,Soumyabrata Paul,Harshika Paliwal,Vardhani Sharma,Yash Zawar,Tejashree Wagh,Aditya Suvarna,Md. Aftab Alam,Manav Joshi,Sadhika Nimbutkar,Laxmikant Behera,Aditya Singh | Third- Shared |
Scholarships- NISM has announced scholarships to recognize students who have demonstrated exemplary performance in their academics in NISM and immediately before joining NISM to encourage and reward students of local area to those deserving students who need financial support and to those deserving candidates as prescribed by the law.

Scholarship details is given below:
| Name of Student | Award | Amount in ( Rs) |
| --- | --- | --- |
| Prashil Sawarkar | Scholarship | 125000 |
| Kaldate Swapnil Pramod | Scholarship | 125000 |
| Khadkikar Nimisha Narendra | Scholarship | 150000 |
| Mishika Khanna | Scholarship | 150000 |
| Nimbutkar Sadhika Deepak | Scholarship | 125000 |
| Wagh Tejashree Kailas | Scholarship | 125000 |
| Gayam Nikhil Chandra Reddy | Scholarship | 125000 |
| Mohammed Hussai Ninar | Scholarship | 125000 |
| Aritro Das | Scholarship | 125000 |
| Shriram Narsinha Mandale | Scholarship | 125000 |
| Harshika Paliwal | Scholarship | 125000 |
| Alakesh Sharma | Scholarship | 125000 |
| Toshniwal Krashnakant Anil | Scholarship | 200000 |
| Balasubramanian A | Scholarship | 200000 |
| Jain Naman Kamlesh | Scholarship | 125000 |
Professional Achievement Award 2022.
This prestigious award recognizes alumni who have decided to continue their zeal to acquire more knowledge and have successfully completed their professional education of international repute.The award is a framed, inscribed trophy with the name and photo of the recipient.
Alumni Cell has felicitated the following alumni with professional Achievement Awards this year.

Professional Achievement Award
Name of Candidate
Course
Batch
Professional Course/ Certification
Mohit Jaria
PGPSM
2017-18
Qualified CFA
Rishabh Agrawal
PGCM (DSFM)
2020-21
Qualified C.A
Nikhil Parulkar
PGDM (SM)
2018-20
Qualified FPSP Risk & Estate Planning Specialists & Investment Planning Specialists
Best Service Award –This Award recognizes certain alumni for their service and contributions to the mission and success of NISM Placement and Alumni Cell. NISM Alumni Cell appreciated the hard work put in by Alumni through various activities conducted by Placement Assistance cell including interaction sessions, mentoring programs, and article submissions.
The award is a framed, inscribed trophy with the name and photo of the recipients and the recipients were;

Best Service Award
Name of Candidate
Course
Batch
Prateek Vijay
PGPSM
2017-18
Rohit Thomas
PGDM (SM)
2018-20
Aditya Kondawar
PGDQF
2017-18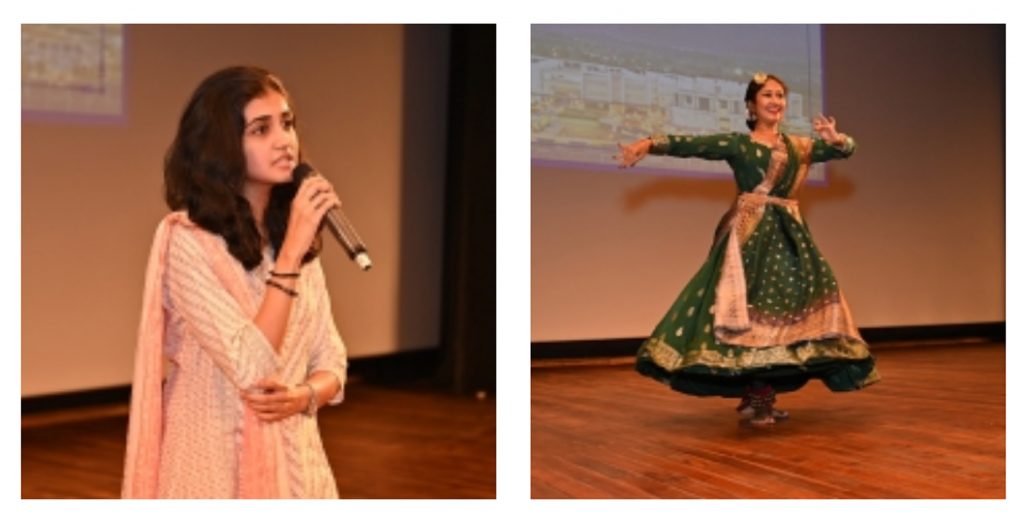 The programme was well received by the Dignitaries, Staff Members, Alumni and Students .
For more photos and video, click here: