9th Convocation | NISM Campus
NISM organised its 9th Convocation on Sunday, May 29, 2022 at NISM Campus, Rasayani, Dist- Raigad, Maharashtra. The Chief guest for the Convocation was Shri Uday Kotak, CEO and Managing Director, Kotak Mahindra Bank and Shri. Santosh Kumar Mohanty, Whole Time Member, Securities and Exchange Board of India was Guest of Honour. Director, NISM Dr. CKG Nair, Registrar, NISM Shri Sunil Kadam, Faculty and other officials of NISM, Registrar MNLU Mumbai and several other dignitaries were present on this occasion.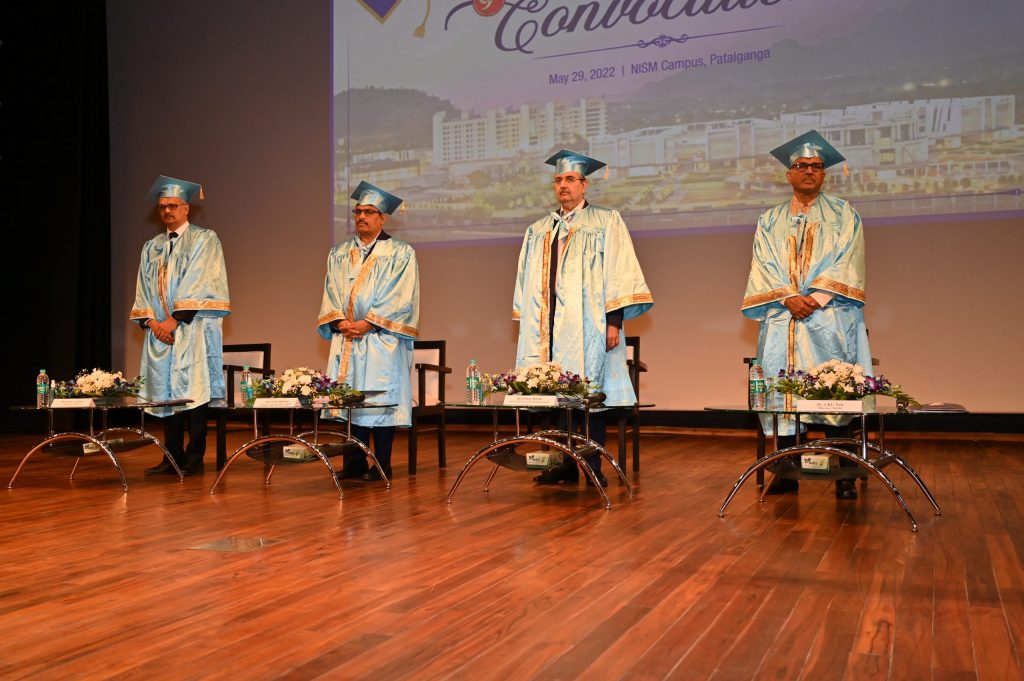 This is the first convocation held after the COVID-19 pandemic situation. In this convocation a total of 267 students were awarded certificates. The Convocation began with a grand academic procession followed by the Lightening of Lamp by the dignitaries and Sarawati Vandana sung by the students of the Institute.
Prof. Rachana Baid introduced and welcomed the Chief Guest and other dignities on dais. The Director, CKG Nair in his address touched upon the developments in NISM and highlighted the contribution of Shri Santosh Kumar Mohanty in converting NISM classes into virtual mode during the COVID-19 situation. He emphasized the need for achieving the long cherished dreams of the Institute. He also thanked the Chief Guest for agreeing to be part of this Convocation.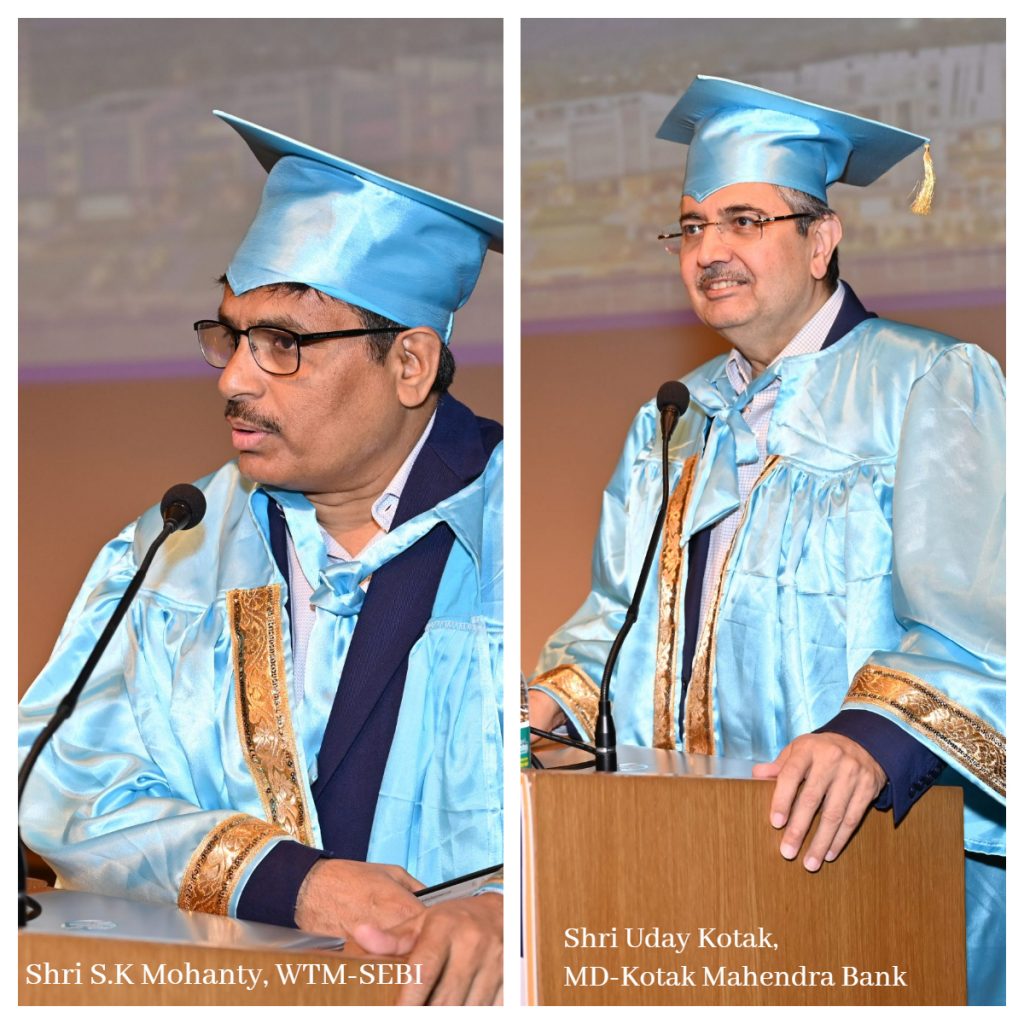 WTM, SEBI Shri Santosh Kumar Mohanty in his address agreed to offer all support to the students and alumni of the institute in upgrading the skills sets. He also emphasized the importance of technology in the securities market and related areas.
The students and the audience were then enthralled by the rousing speech of the Chief Guest, Shri Kotak. He exhorted all the students to make Indian Securities market fair and one of the most liquid in the coming years. He also appreciated the efforts made by SEBI to improve the securities markets of the country. By his captivating address he inspired the graduates, students and faculty of the Institute.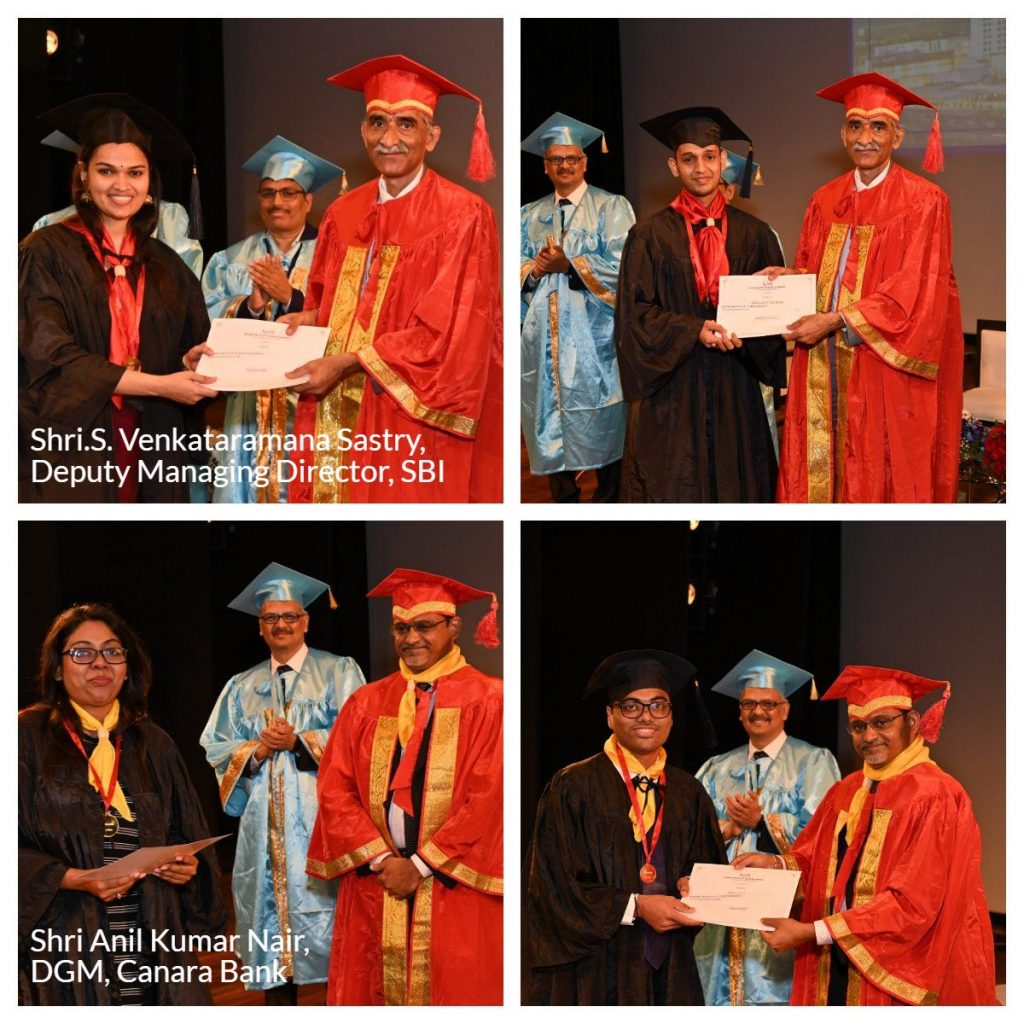 The graduates were awarded the Certificates by the Chief Guest. A scintillating medals and awards ceremony was also part of the Convocation with awarding three SBI Gold medals and Two Canara Bank Gold medals for the best academic performance. Shri. S. Venkataramana Sastry, Deputy Managing Director, State Bank of India joined the ceremony to felicitate the students with the SBI Gold medals and a cash prize of Rs 1 lakh each. Similarly, from Canara Bank Shri Anil Kumar Nair, DGM, Canara Bank joined the ceremony to felicitate the students with the Canara Bank Gold medals and a cash prize of Rs 50 thousand each.
The Convocation ended with a Vote of Thanks by Registrar Shri. Sunil J. Kadam followed by the National Anthem sung by the students of the Institute.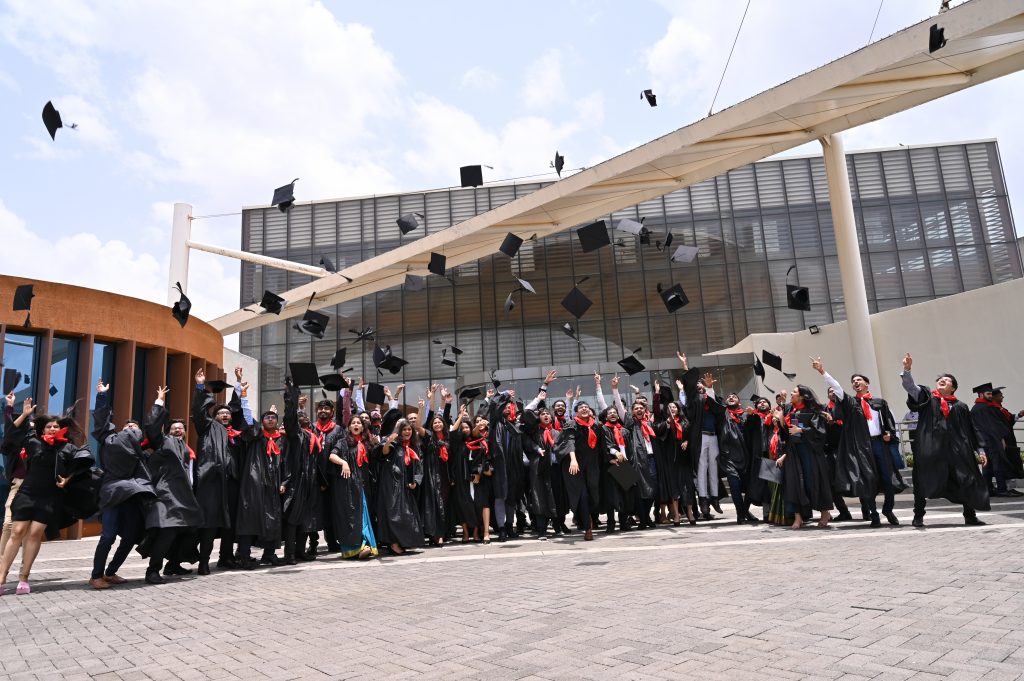 For more photos and video, click below: