Bharat Petroleum Corporation Ltd. YouNgage Programme at NISM Campus
National Institute of Securities Markets (NISM), at its Patalganga Campus hosted YouNgage programme for officers of BPCL on March 14, 2023.
Senior officials from BPCL were present during the occasion.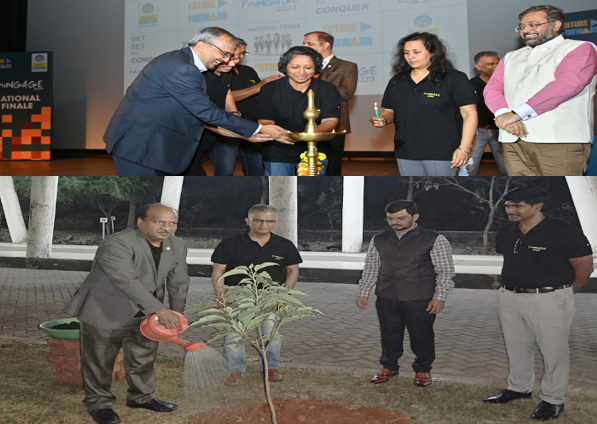 The YouNgage programme was mix of various quiz rounds viz; ice breaking session, management games and motivational talks by senior leaders of BPCL
Mr. V R Gupta, Chairman & Managing Director (C&MD) Bharat Petroleum Corporation Ltd. graced the occasion, delivered the valedictory address and gave away the awards to winners. Later during the day, there was a tree plantation organised by NISM where C&MD and other officials of BPCL were present.
Mr. Mahendra Kumar, General Manager-HRS West, BPCL proposed vote of thanks.
Around 110 officers from different regions of the country attended the event.
The attendees and senior officials of BPCL appreciated infrastructure and hospitality provided by NISM.