Celebration of International Day for Yoga -2022
The International Day for Yoga is celebrated across the world on June 21, 2022 since 2015.
To commemorate the occasion, NISM also celebrated 8th International Day for Yoga which was attended by students, faculty members and other staff.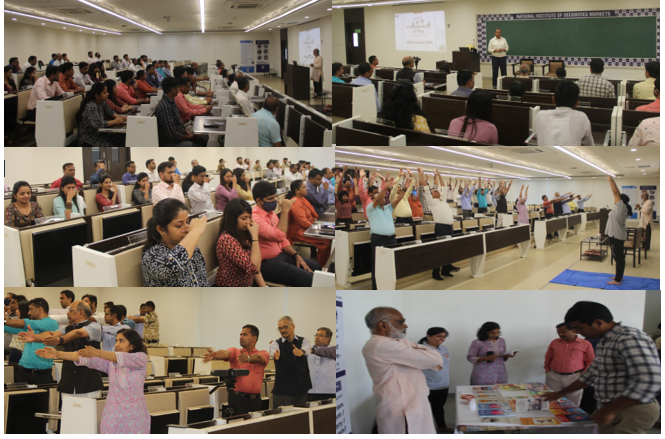 Mr. Durgadas Savant, Yoga Instructor spoke on the importance of yoga in day to day life and demonstrated some live exercises. Mr. Ajay Srivastava, General Manager, NISM during his session elaborated upon some of the breathing techniques and meditation and its influence at the work place.