Counselling session by Ms. Swaranjali Tyagi for PGDM (SM) 06 batch
Ms. Swaranjali Tyagi, Psychologist and RECBT Psychotherapist delivered counselling session for the students of PGDM (SM) 06 batch on Wednesday August 03, 2022 where she covered various facets of Stress Management-Anxiety and anger management.
During her address, she discussed the contemporary issues and causes of stress, anxiety and anger, how it has impacted various walks of life etc. She touched upon physiological and behavioral responses of stress and steps / efforts to be taken to handle anxiety and anger. She further discussed the influence of attitude and how attitude management can be done efficiently.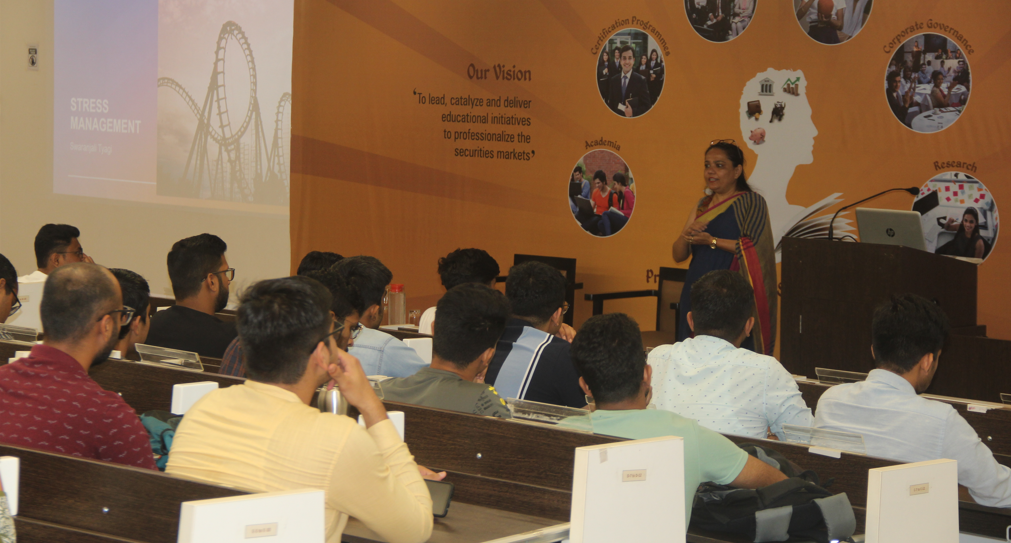 Ms. Tyagi during the session also included activity sessions on how to effectively manage panic/social anxiety by demonstration method. The students had key takeaways from the session and got an awareness of how to effectively nurture life skills.