Under the Indian Technical & Economic Cooperation (ITEC) initiative of the Ministry of External Affairs, a 5 day training program for participants from 10 countries was inagurated at NISM on 24 October, 2021.
e-ITEC Online Programme Financial Instruments and Issuance Processes
October 25 – 29, 2021
Ministry of External Affairs conducts capacity building programmes under the Indian Technical & Economic Cooperation (ITEC) initiative in partnership with various institutes of repute. The School for Regulatory Studies and Supervision (SRSS) of National Institute of Securities Markets (NISM) is conducting one such 5-day Online Programme on the topic "Financial Instruments and Issuance Processes" from October 25 – 29, 2021 for the foreign participants of the various countries such as Tunisia, Nigeria, Nepal, Suriname, Peru, Myanmar, Thailand, Nepal, Philippines and Bangladesh.The programme is aimed at capacity building as well as familiarizing the participants with various financial Instruments and its issuance processes.
The inaugural event for the Programme was held on October 25, 2021. Dr. Rajesh Kumar, Associate Professor, NISM welcomed the dignitaries and the participants.
Dr. V R Narasimhan, Dean, NISM in his opening remarks welcomed all the participants and appreciated them for joining the programme despite joining the program from different time zones. He spoke about the topics and subtopics which will be covered during 5 days of the program.
Mr. Somnath Chatterjee, Director, MEA welcomed the participants and emphasized that the Ministry of External affairs conducts such capacity building program for the participants from more than 160 countries. He focussed that the international participants can learn a lot about financial instruments and its issuance processes from the financial experts of India, who would be sharing their knowledge and working experience.
Mr. Sunil Kadam, Registrar, NISM spoke in detail about the importance of understanding various instruments in the light of the changing landscape of the financial markets across the world.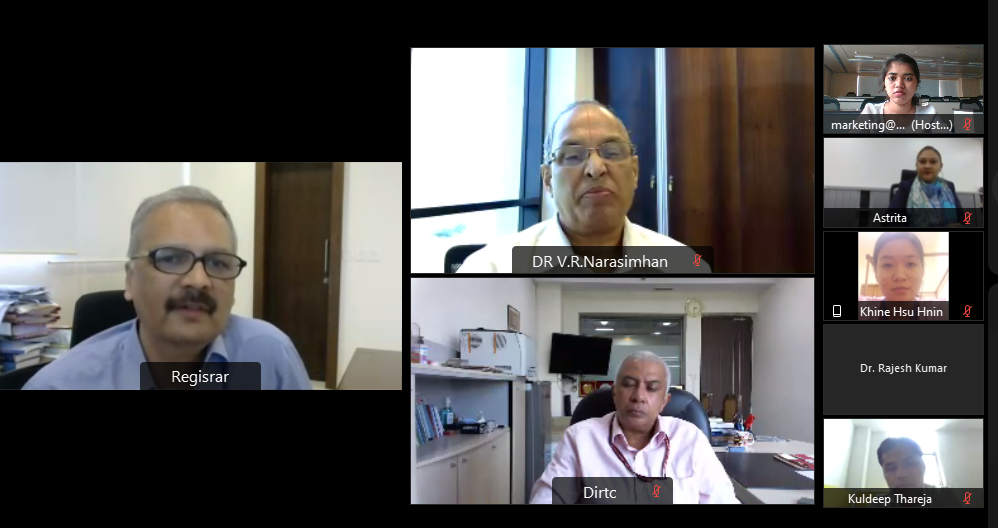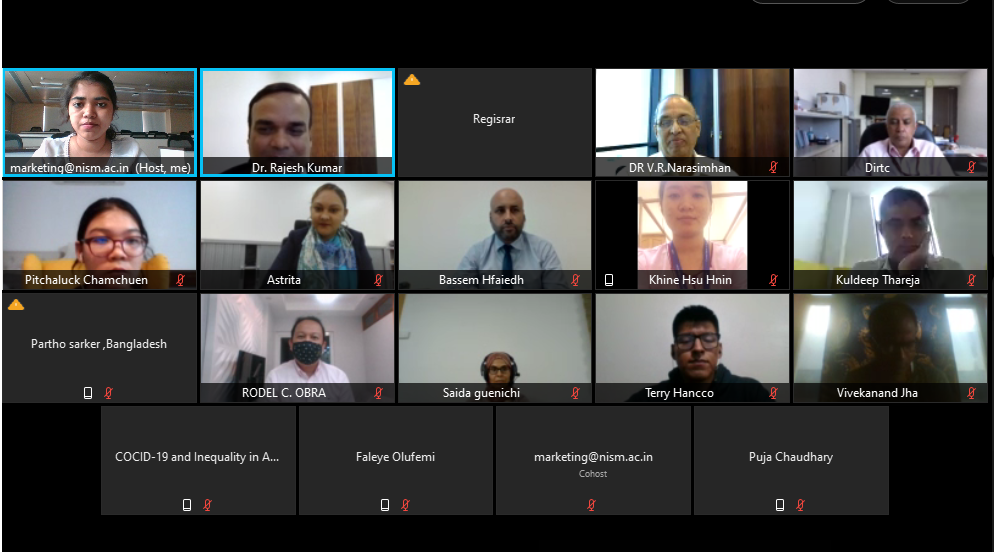 Around 13 participants attended the Inaugural Event and benefitted from the deliberations.
The programme concluded with a vote of thanks.