Inaugural Ceremony of Certificate Program in Data Science (Basic) CPDS – 2023 Batch
The Inaugural ceremony of Certificate Program in Data Science (Basic) CPDS – 2023 was held on Saturday September 02, 2023 through zoom platform.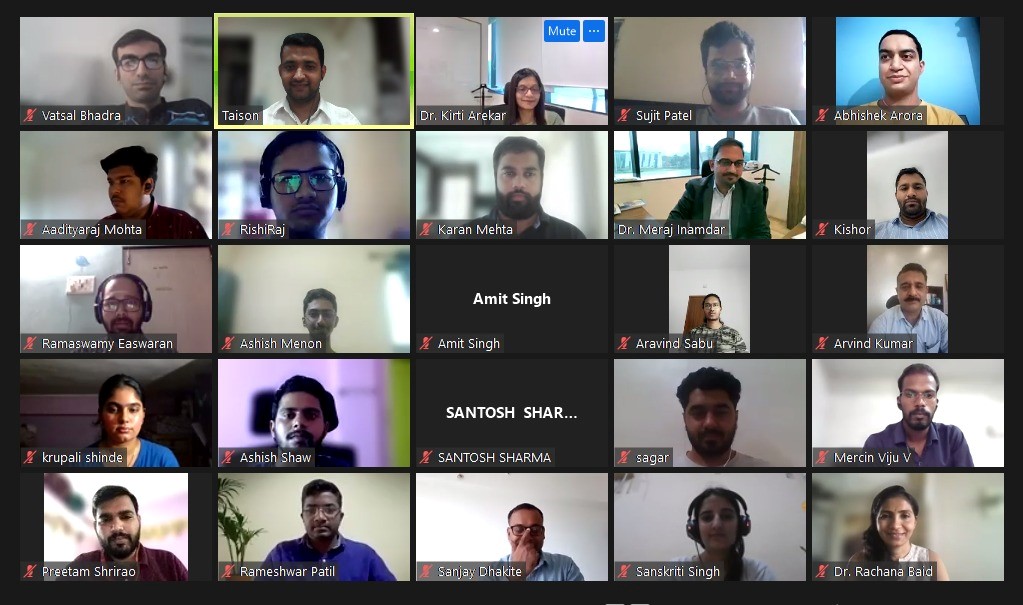 Dr. Kirti Arekar, Programme Director, CPDS welcomed the students to the programme. Dr. Rachana Baid, Professor and Dean (Academics), NISM congratulated the students for securing admission in this unique progroamme and welcomed the students to the world of analyzing the data with the domain understanding in securities Markets. Dr Baid, told the students to prepare before the class and take efforts in discussions within class and make the sessions interesting and meaningful.
Dr. CKG Nair, Director, NISM during the Inaugural address highlighted the importance of data science in securities market. Dr. Nair deliberated on using the Big Data and Machine Learning together in the applied field for the betterment of financial market.
Dr. Meraj Inamdar, Assistant Professor, NISM did the roll-call for self-introduction by the faculty members, senior officials and students. The students while introducing themselves shared their background and their expectations from the CPDS course.
A total 43 students have enrolled for the course.