Inaugural ceremony of Post Graduate Diploma in Management (Securities Markets) 6th Batch
The inaugural ceremony of Post Graduate Diploma in Management (Securities Markets) [PGDM (SM)-2022-24 Batch] was held on Thursday July 28, 2022 at NISM, Patalganga Campus.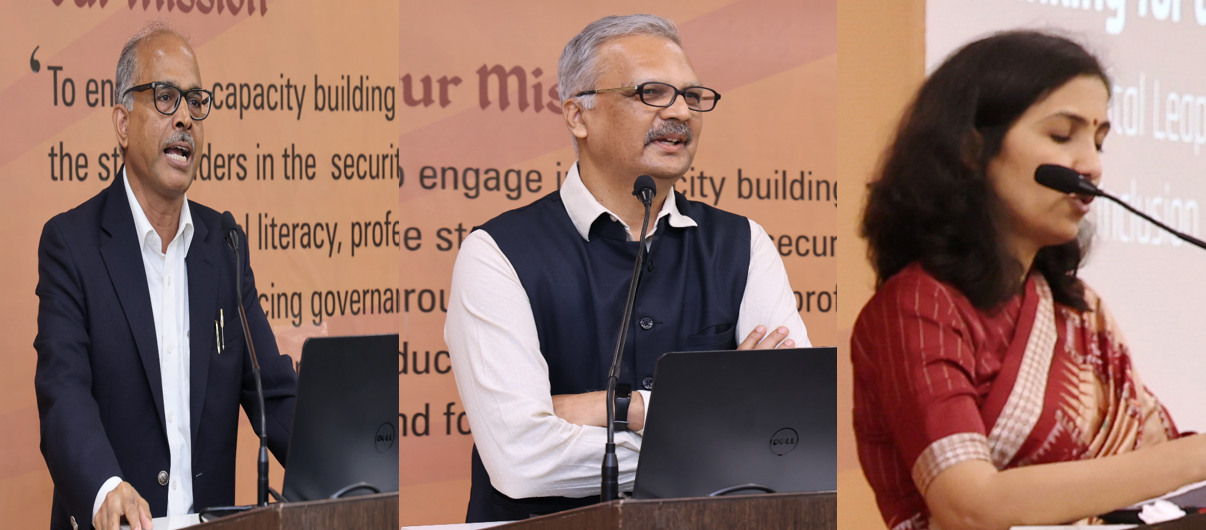 Dr. Rachana Baid, Professor and Dean (Academics), NISM welcomed the students to the programme. During her address she spoke about the importance 3 i's, i.e. Information, Intelligence, Integrity for a securities market professional. Mr. Sunil J. Kadam, Registrar, NISM while delivering his message spoke on the importance of overall development and appealed to take maximum advantage of the curriculum and other extra-curricular activities.
Dr. CKG Nair, Director, NISM complimented the students for their decision to join NISM and said that this decision will be a stepping stone towards their future success. He elaborated on the merits of campus life complexity of the area of their study [financial sector] and urged the students to take maximum advantage of the facilities of the campus, including having a mind-set of learning beyond the classrooms.

The first class for the students was taken by Dr. Viral V Acharya, C.V. Starr Professor, NYU – Stern and former Deputy Governor, Reserve Bank of India, who is also a Visiting Chair Professor of NISM. Dr. Acharya addressed the students on the topic "Banking for a Billion plus – India's digital leapfrog for Financial Inclusion". During his address Dr. Acharya deliberated on how India rapidly scaled up its financial inclusion initiative from just 17% of adult population having bank accounts in 2008 to 81% in 2021. He also explained the process of acceleration in financial Inclusion by creation of Public Digital Infrastructure and ease of opening new bank accounts; and the digital transformation and its impact on the Indian economy. The session was extremely lively with several pertinent questions and in-depth responses by Dr. Acharya.