Induction Programme for "Newly Recruited Officers of SEBI" |October 11 to 30, 2021
National Institute of Securities Markets (NISM) is conducting an 18-day Induction Programme for newly recruited Officers of Securities and Exchange Board of India (SEBI) at its Patalganga Campus near Mumbai, from October 11 to 30, 2021.
As part of the Programme, Smt. Arti Chhabra Srivastava, Chief Vigilance Officer (CVO), SEBI, addressed the Officers and shared her valuable insights with them on "Preventive Vigilance" on October 27, 2021.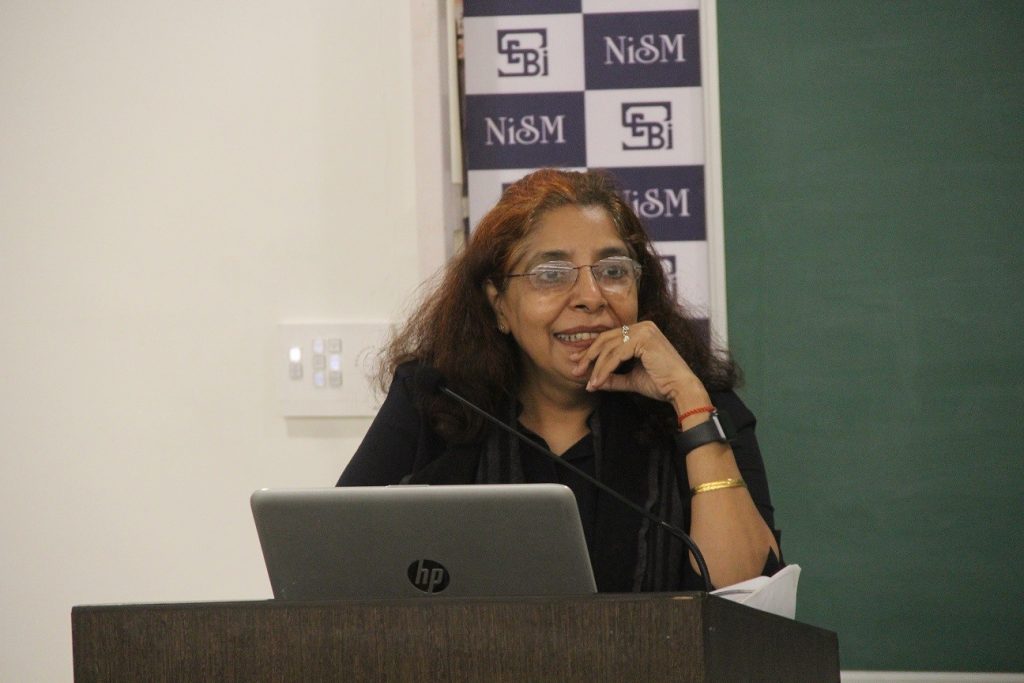 Around 40 SEBI Officers attended the Session and benefitted from the deliberations.