Launch of Commodity insights year book, 2021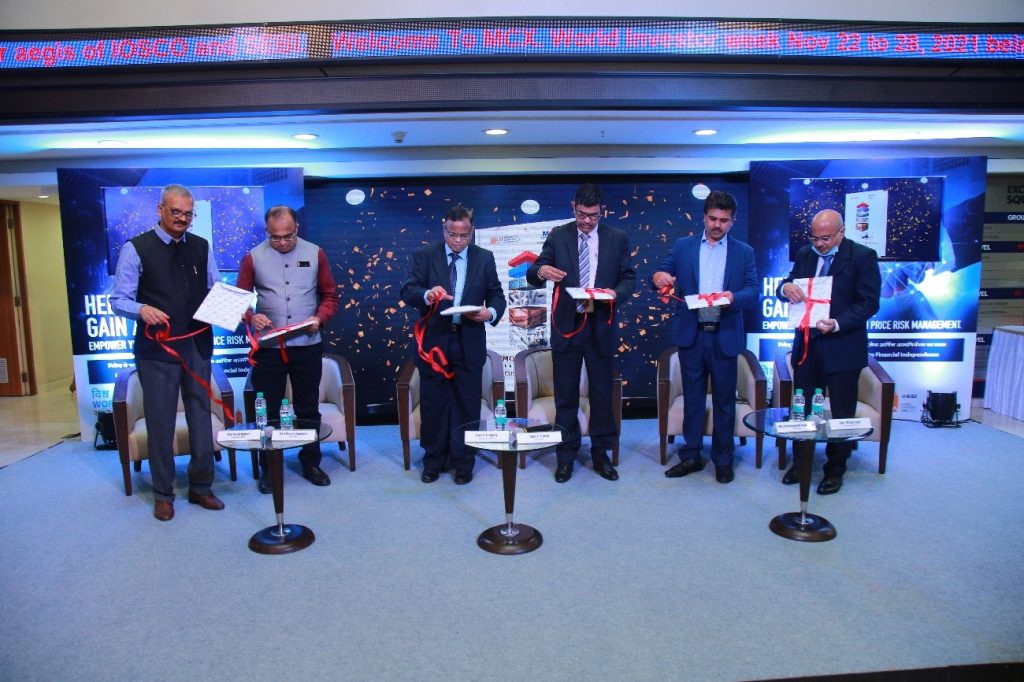 Commodity Insights Yearbook 2021, a joint publication of NISM and MCX IPF was launched on November 22, 2021 during the opening bell ceremony marking the commencement of World Investor Week 2021 (November 22-28).
Shri G P Garg, Executive Director, SEBI was the chief guest. In his keynote address emphasized the importance of commodity derivatives and said that this emerging asset class is today playing in important role in developing the commodity ecosystem by creating warehousing, logistics, quality control etc., for both agri and non-agri commodities. He added that there is a need to create awareness about this asset class and its utility among multiple categories of stakeholder by SEBI, Exchanges and academic institutions
Shri Sunil Kadam, Registrar, NISM in his address spoke about the initiatives and programs organised by NISM aimed at spreading awarenesss related to commodity derivatives markets. He said "Apart from conducting awareness programmes for all participants in the commodity markets, NISM has been conducting training programmes for the development of the market including collateral development management and various other aspects of commodity markets".
Shri P S Reddy, MD & CEO, MCX Congratulated the team on the release of the year book and added that, "Investor education and protection are of paramount importance for the growth and development of the country's financial markets. We have a long way to go, and so far we have only scratched the surface".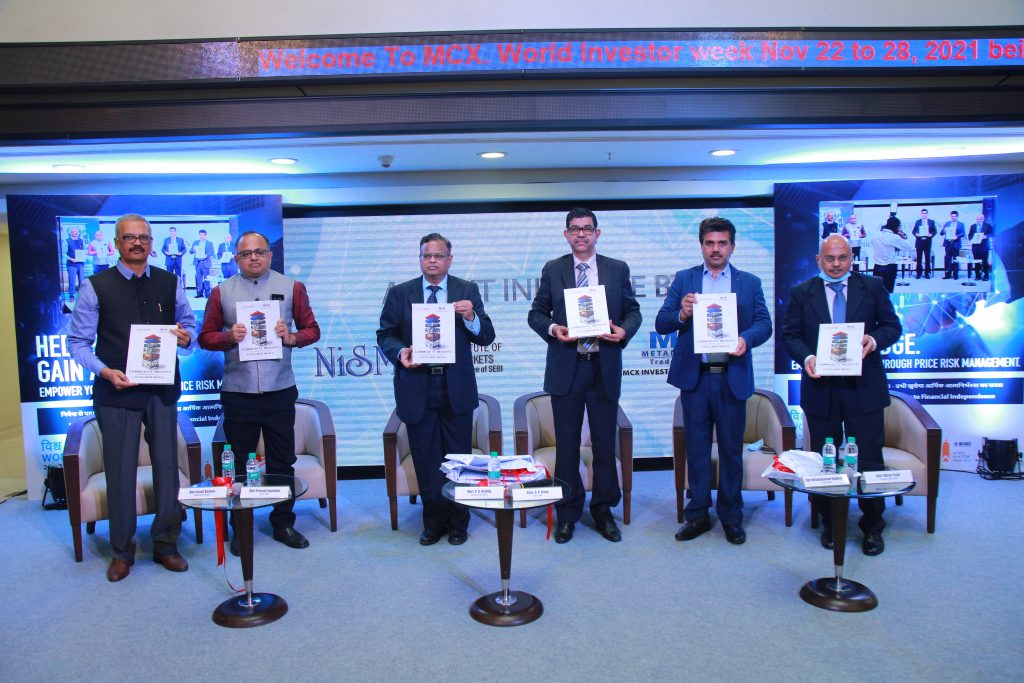 Click here to download the book.