Leadership Lecture Series2 – Address by Presiding Officer and Judicial Member of Securities Appellate Tribunal(SAT)
Honourable Justices Tarun Agarwala, Presiding Officer, SAT and Madan Joshi, Judicial Member SAT , graced NISM by visiting the NISM Patalganga campus; addressing the faculty members and students and extensively interacting with them on Friday November 19, 2021.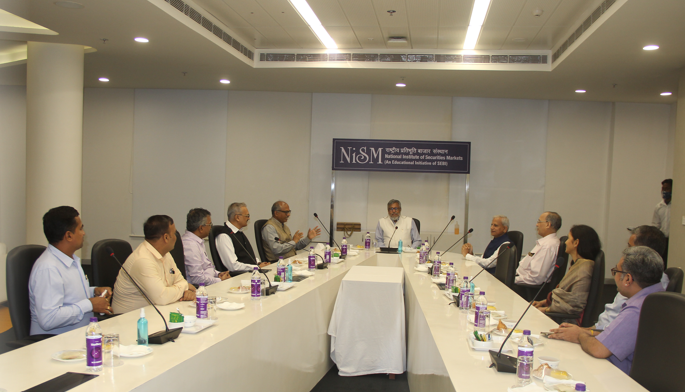 The interaction covered a wide range of issues on financial sector regulations and legal process. The students and faculty members of NISM have benefited immensely from the deliberations.