NISM-BSE Workshop on "Role of Directors of Listed Companies" February 28, 2020
NISM-BSE Workshop on "Role of Directors of Listed Companies"
February 28, 2020 | Ahmedabad
The School for Corporate Governance (SCG) of the National Institute of Securities Markets (NISM) along with BSE Ltd (Bombay Stock Exchange) had conducted a Workshop on "Role of Directors of Listed Companies" on February 28,2020 at Ahmedabad.
The workshop was aimed at sensitizing the participating Directors about their individual role and responsibilities as Directors and also about their collective responsibility as member of the Board. The workshop focussed on the latest developments on SEBI Listing Regulations and SEBI Insider Trading Regulations and acted as a quick primer.
Dr. V R Narasimhan, Dean, NISM and Mr.Khushro Bulsara, CGM-Listing Compliance, BSE Ltd welcomed the participants and requested them to take the benefits out of the knowledge and rich experience of the faculty members.
Mr. Kirti Kumar, Deputy General Manager, SEBI Western Regional Office (WRO), inaugurated the workshop and delivered the Keynote Address. In his speech, Mr.Kirti Kumar called upon the directors to set standards of governance and comply with the regulations both in letter and spirit.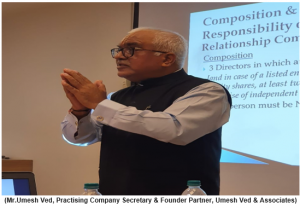 Mr. Umesh Ved, Practising Company Secretary & Founder Partner, Umesh Ved & Associates, discussed in detail about the duties and responsibilities of Directors under the Companies Act, 2013.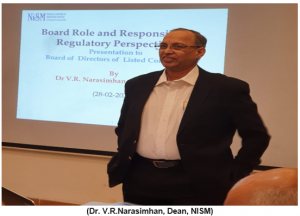 Dr. V.R.Narasimhan, Dean, NISM, explained about the Role of the Board in ensuring Corporate Governance within the company by framing appropriate policies and also about the measures which need to be taken by the Directors for effective implementation of these policies.
Mr Khushro Bulsara, Head-Listing Compliance, BSE Ltd, made a detailed presentation about the various listing compliance requirements under SEBI (Listing Obligations and Disclosure) Requirements Regulations, 2015. He also spoke in detail about the applicable penal provisions and requested the directors to ensure compliance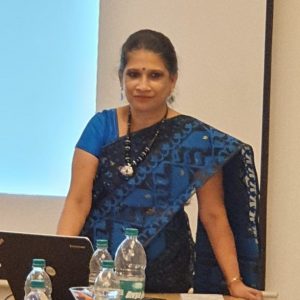 Ms Shailashri Bhaskar, Practising Company Secretary (Prohibition of Insider Trading) Regulations, 2015 and explained the nitty-gritty of insider trading through relevant case studies.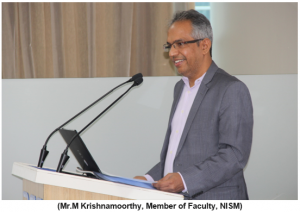 Certificate of Participation was issued to all the participants at the end of the programme. The Workshop concluded with a Vote of Thanks by Mr.M Krishnamoorthy, Member of Faculty, NISM.