NISM Training Programme for Probationary Officers of ICAS, IDAS and IP&TAFS | Inaugural Event – June 13, 2022
The School for Regulatory Studies and Supervision (SRSS) of National Institute of Securities Markets (NISM) is conducting a Training Programme for Probationers of Indian Civil Account Service (ICAS), Indian Civil Defence Accounts Services (ICDS) and Indian Post & Telecommunication Accounts and Finance Service (IP&TAFS) from June 13-17, 2022.
The programme is aimed at capacity building of these officers by providing them with vital inputs on the role RBI, SEBI and also about the various aspects of the securities markets.
The inaugural event for the Programme was held on June 13, 2022. Shri M. Krishnamoorthy, Member of Faculty, welcomed the dignitaries and the participating Officers.
Dr. CKG Nair, Director, NISM delivered the inaugural address and shared his rich experience with the participants.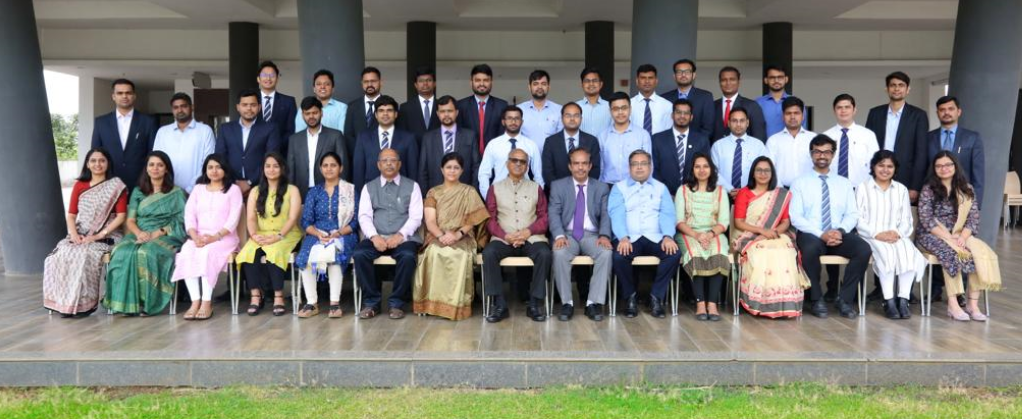 Ms. Nupur S Kulshreshtha, Joint Director, AJNIFM. proposed the vote of thanks.
The week long programme will be a good blend of technical sessions, trading in simulation lab and visits to regulatory organisations, Stock Exchanges and Depository. Around 36 participants are attending the training programme.