Online Conclave for Arbitrators of Equity Stock Exchanges
NISM in association with NSE, BSE and MSEI conducted Online Conclaves for Arbitrators of Equity Stock Exchanges. These conclaves were held during January 31 to February 1, 2022, February 3-4, 2022, February 7-8, 2022 and February 10-11, 2022 for Arbitrators of Western, Northern, Eastern, and Southern regions respectively. Dr. V. R. Narasimhan, DEAN, NISM welcomed the speakers and the participants during these Conclaves.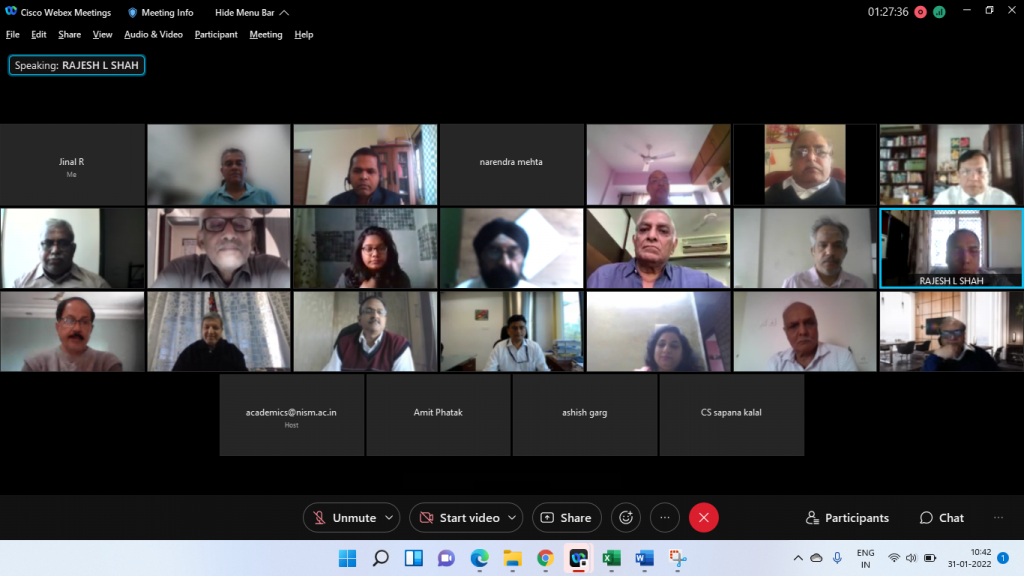 Mr. G Mahalingam, Former Whole Time Member, SEBI gave the inauguration address in the Conclaves. During the inaugural address, he spoke about the growth witnessed in the capital markets during the last few years. He also touched upon various reform measures viz. up-front margin collection mechanism, revamping of Risk-o-meter in mutual funds, etc. taken by SEBI during last few years. He also emphasized the important role played by arbitrators in the light of increased number of retail participations seen in the securities market during last few years.
Mr. Ansuman Dev Pradhan, DGM, SEBI discussed the various changes viz. upfront collection margins by Trading Member in the cash segment, segregation and monitoring of collaterals at client level, merits of T+1 settlement cycle, recent changes made with regard to IPF of stock exchanges, introduction of pledge / re-pledge mechanism for margin purposes, settlement of running account of client's funds lying with TM, etc. by SEBI.