Online Programme on 'Post IPO Compliances' for Officers of Star Health|October 18, 2021
The School for Corporate Governance (SCG) of National Institute of Securities Markets (NISM) conducted a One-Day Online Programme on "Post IPO Compliances" for Officers of Star Health & Allied Insurance Company Ltd on August 18, 2021.
Mr. M Krishnamoorthy, Programme Director, SCG, welcomed the dignitaries and the participants.
Dr. V R Narasimhan, Dean, NISM, in his address explained the theme of the Programme and underscored the importance of understanding the listing regulations from a 360-degree perspective.
Mr. Rajeev Kumar Agarwal, former Whole Time Member, SEBI and Independent Director, Star Health, in his address, spoke in detail about the obligations of a listed company such as protection of the interests of investors, ensuring information symmetry and providing an opportunity to shareholders exit, when required. Mr. V. Jagannathan, Chairman & Chief Executive Officer, Star Health, thanked NISM for organizing the programmed. The Chairman advised the participants to utilize the experience and expertise of the faculty members.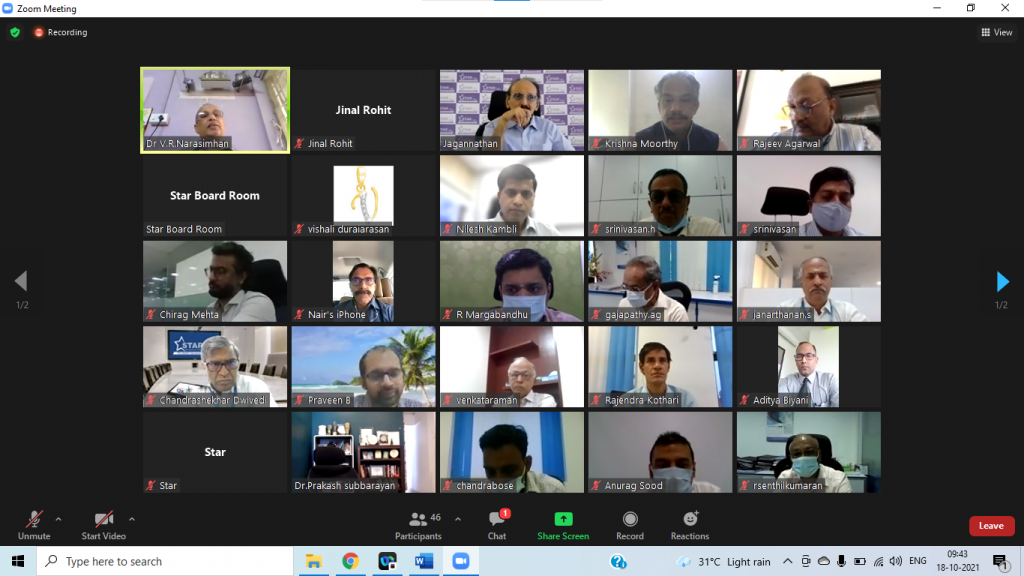 The Sessions delivered in the programme were on various topics including Governance Perspectives of a Listed company, Obligations and Disclosure Requirements of a Listed Company, Regulatory Expectations from a Listed Company and Insider Trading. The faculty were drawn from NISM, NSE and industry.
Mr. Nilesh Kambli, Chief Financial Officers, in his Valedictory Address stated that this programme would help the participants in making decisions and also in complying with the regulations in both letter and spirit.
Dr S Prakash, Managing Director, Star Health, was of the view that the programme was just a beginning and all Officers of the company would like to learn more in the coming days from NISM and its faculty.
35 Officers of Star Health attended the programme and benefitted from the deliberations. The programme was well received the participants and they appreciated the efforts of NISM for enlightening them with the knowledge on listing and compliance.
*****