Training Programme on Overview of Securities Markets for ICAS, IDAS and IP&TAFS Officer Trainees of (AJNIFM), April 24-28, 2023
School for Regulatory Studies and Supervision (SRSS) of NISM organized a five-day training programme on 'Overview of Securities Markets' for Officer Trainees from Indian Civil Accounts Service (ICAS), Indian Defense Accounts Service (IDAS) and Indian Post & Telecommunication Accounts and Finance Service (IP&TAFS) of Arun Jaitley National Institute of Financial Markets (AJNIFM), at NISM Campus Patalganga, Mumbai during April 24 to 28, 2023. The programme was aimed at capacity building of these officers by providing them with vital inputs on the role of SEBI and about the various aspects of the securities markets.
Dr. Ranjith Krishnan, Head-Academic Programme Unit, NISM welcomed the participants.
Dr. CKG Nair, Director, NISM delivered the inaugural address and shared his rich experience with the participants. During the address, he touched upon the role played by different regulatory authorities in the financial sector, the structure of laws governing securities markets and significance of disclosure-based regulations.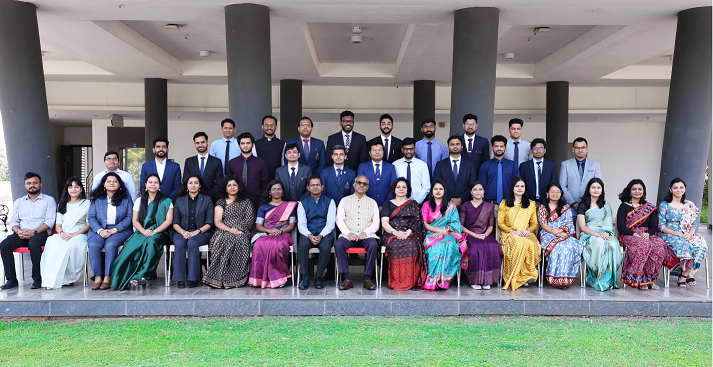 The training programme included technical sessions on different topics related to securities markets and mock trading in simulation lab. Visits to Stock Exchanges, Clearing Corporations and Depositories were also part of the program, which provided the participants valuable practical exposure.
35 Officer Trainees of ICAS, IDAS and IP&TAFS attended the training programme. Experts having wide experience in the securities market addressed the participants during program and shared their insights with the participants.