Training Programme on  'Understanding Securities Laws' for Probationary Officers of ICLS 2021 Batch
NISM is conducting a Training Programme on Understanding Securities Laws for the Officers of ICLS 2021 batch during October 03-14, 2022. The inaugural function of the Programme was held on Monday October 03, 2022.
Dr. Ranjith Krishnan, Head, Academic Programme Unit welcomed Dr. CKG Nair, Director, NISM and the participating officers.
Dr. CKG Nair during his inaugural address spoke about corporate laws, its inter-linkages with securities market and its impact on the financial sector. Citing examples from his long professional career, Dr Nair spoke about the need for ownership neutrality and the distinction between Principle based and Rule based regulations. He opined that financial laws considering are incomplete laws because of the dynamic nature of the financial sector and the influence of technology is making it all the more dynamic. He spoke briefly about NBFCs and the complications involved in its regulation. Dr. Nair deliberated on the architecture of financial markets regulation viz. SEBI, RBI, IRDA, PFRDA and emphasized on role being performed by SEBI and the Market Infrastructure Institutions viz. stock exchanges, depositories, clearing corporations. Thereafter he gave a description of how a regulator is bestowed with legislative, judicial and executive/administrative powers; appearing to be not in tune with the 'separation of power principle' embedded in the Constitution. He concluded his address by highlighting the need for imbibing constantly upgrading capabilities for making informed policies and laws and to develop the right ethos for public service in tune with the aspirations of the nation.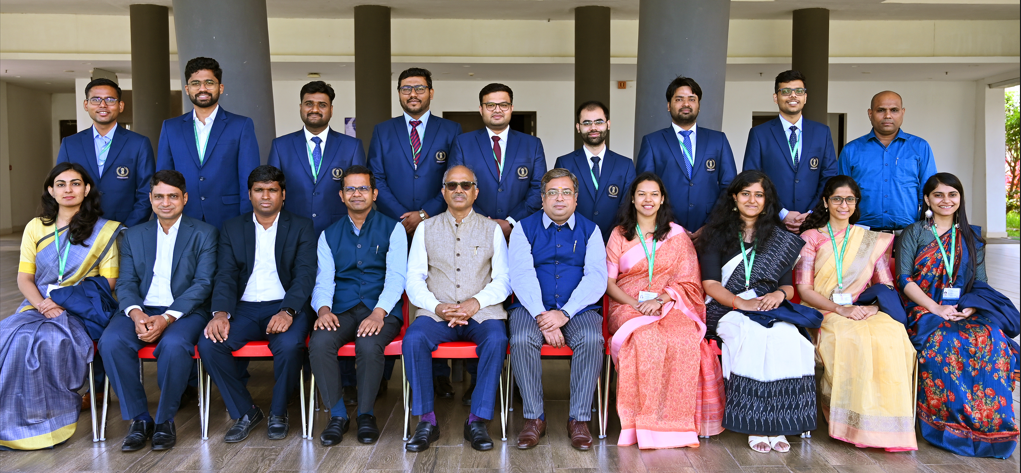 13 Officers are attending the training programme. Mr. N Cholarajan, Assistant Director, ICLS Academy also joined the inaugural session.
The training programme covers various practical issues with experts from SEBI and other professional bodies taking those sessions. A session in simulation lab is also scheduled which will give the participating officers some nuances of actual trading and trading strategies in the stock market. Visits to exchange, clearing corporation and depository are also arranged.