Valedictory Address Induction Programme for "New Recruited Officers of SEBI"|October 30, 2021|
The School for Regulatory Studies and Supervision (SRSS) of National Institute of Securities Markets (NISM) successfully conducted an 18-day Induction Programme for the newly recruited Grade 'A' Officers of Securities and Exchange Board of India (SEBI) from October 11 to 30, 2021 at NISM Campus, Pathalganga, near Mumbai.
Shri Sunil J. Kadam, Registrar, NISM delivered the valedictory address on October 30, 2021 –  the concluding day of the Induction Programme.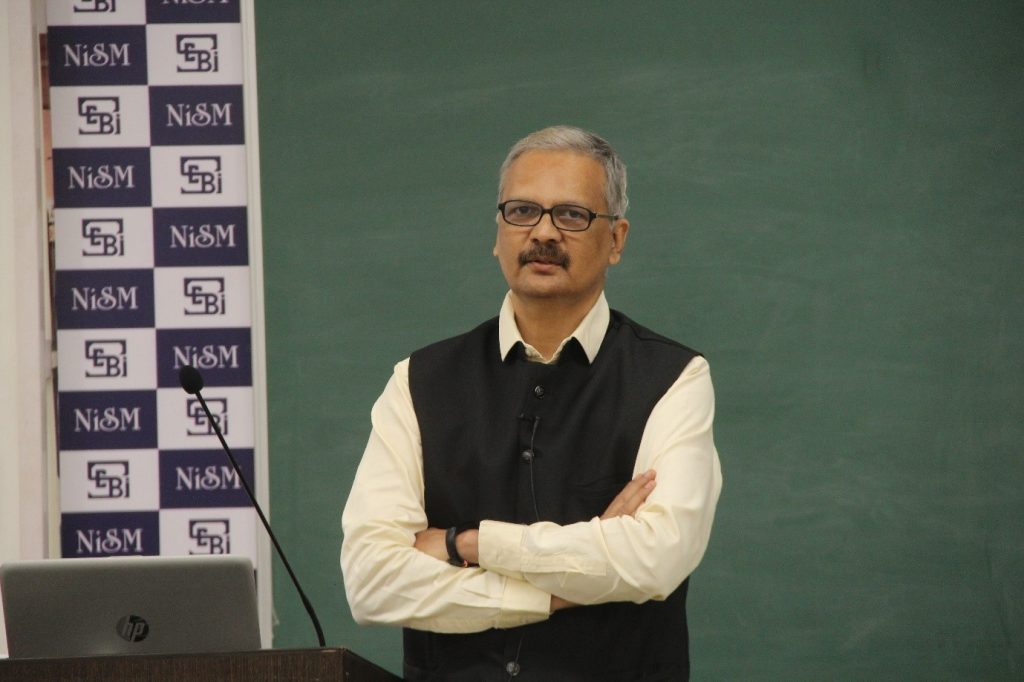 In his address, the Registrar guided the young officers and also advised them to be cautious while exercising their powers. He expected them to be firm while performing their duties but at the same to be time to be polite as well.