Visit of delegation from Capital Markets Authority (CMA) Kenya to NISM Patalganga Campus from November 01-03, 2022
NISM had the privilege of receiving a delegation from Capital Market Authority (CMA), Kenya comprising Mr. Samuel Martin Kamunyu Njoroge, Senior Manager, Education Awareness and Certification, Ms. Lucy Nyambura Kimani Njaramba, Senior Investor Education Officer, Ms. Christine O Nyaloti, Assistant Licensing Officer Debt, Equity & Other Schemes, and  Mr. James Wanene Mwangi, Senior Learning and Development Officer during November 01-03, 2022 at its Patalganga Campus.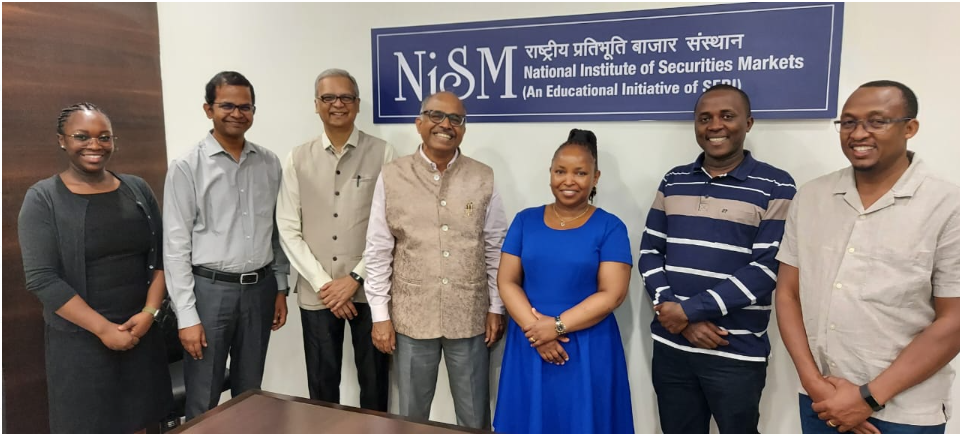 The delegation had detailed interactions with the Director, Registrar, Faculty Members and other Senior Officials of NISM on the functioning of the institute, its establishment, certification and continuing professional education at NISM.
The delegation appreciated the role of NISM in promoting Securities Market.
Facilities including rich infrastructure, simulation lab and library were highly commended by the delegation.