1st Alumni Interaction Session 2021-22 held on 31-07-2021, Saturday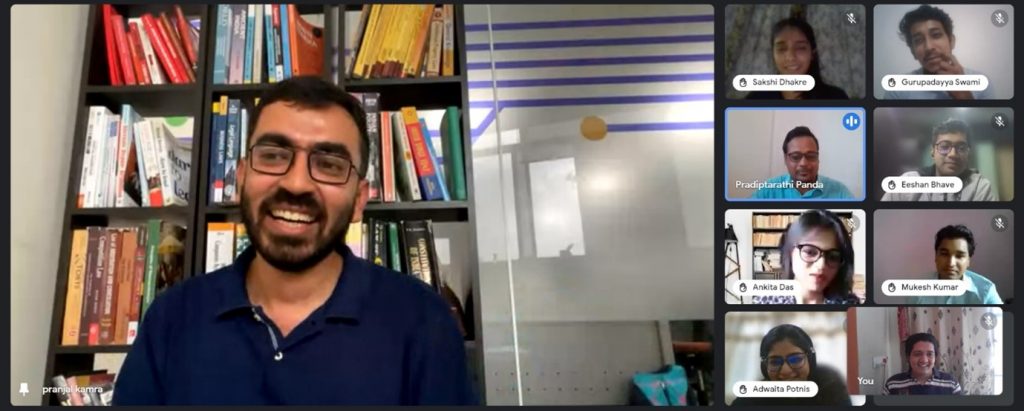 As NISM welcomes their new PGDM(SM) 2021-23; the Freshers received overwhelming wishes during their orientation sessions. The Alumni Committee of NISM also welcomed the students with open hands by conducting their 1st Alumni Interaction Session for the year 2021-22.
Mr. Pranjal Kamra, Co-founder & CEO of Finology Ventures Pvt. Ltd., and a proud NISM alumnus (2016-17) addressed the session as the keynote speaker for the day. He started his address by welcoming the students and congratulating them for joining NISM. Going down the memory lane, he shared how he spent his amazing time while he was at NISM.
It was indeed an interactive session where Mr. Kamra engaged the audience and discussed "Careers in FinTech".
After this successful and highly insightful session, the students and the Alumni Committee eagerly look forward to more sessions in the future. Stay tuned for the coming sessions.
All the interested alumni can write to us at alumni@nism.ac.in with a topic of their choice for the Alumni Interaction. We will accommodate accordingly. Thank You. Stay Safe.