Corporate Governance Conclave for Chief Vigilance Officers and Senior Vigilance Officials
NISM Campus, Patalganga | July 1 – 2, 2021
The School for Corporate Governance (SCG) of National Institute of Securities Markets (NISM) conducted Corporate Governance Conclave on 1 – 2, 2021 at Patalganga which was attended by Chief Vigilance Officer (CVO) and Senior Vigilance Officials (SVO).
Shri Vishal Padole, Programme Director, SCG, welcomed the dignitaries and the participants.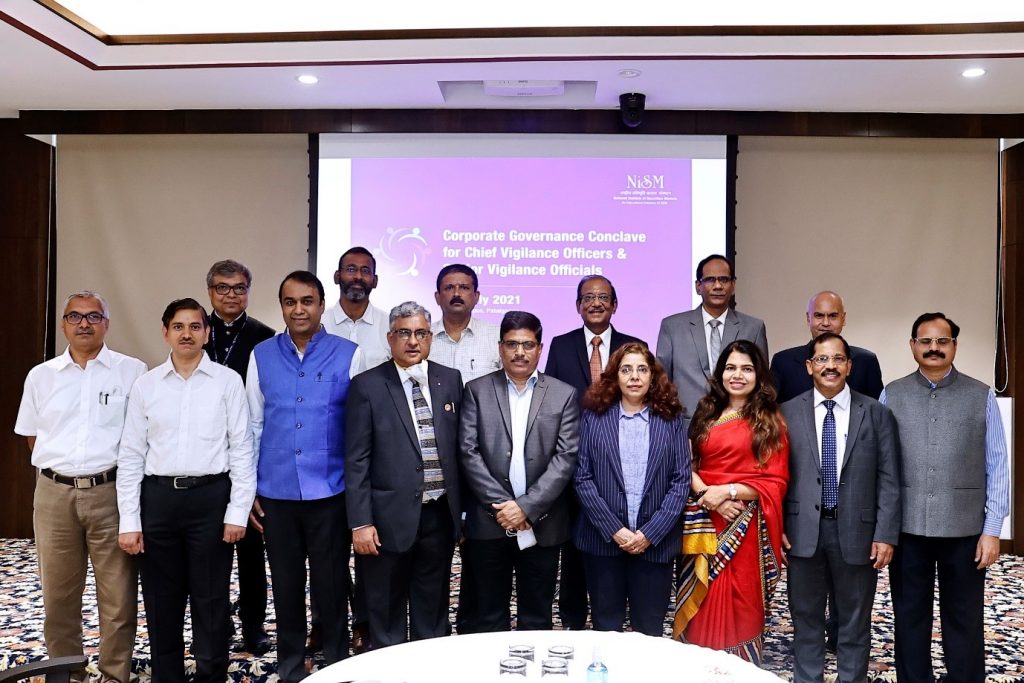 Shri Santosh Kumar Mohanty, Whole Time Member, SEBI and Director,NISM, delivered the welcome address. During the address he briefly mentioned the efforts taken by NISM in holding various conclaves and summits of contemporary relevance. He opined that Governance should imbibed by the professionals rather than being prescribed. Shri Damodaran, IAS, Former Chairman, and SEBI, Founder of Excellence Enablers delivered the keynote address. During the keynote address Shri Damodaran complimented the efforts taken by NISM for organising the conclave. He emphasised the need of Corporate Governance and elaborated its importance to Vigilance officers.
Subsequently eminent speakers from various walks deliberated on various topics, the details are as follows.
| Topic/Coverage | Resource Person |
| --- | --- |
| Corporate Governance – A General Overview | Dr. V. R. Narasimhan Dean – School of Corporate Governance NISM |
| Corporate Governance – Banking Companies | Shri R. K. Nair Independent Director, Former Member IRDA & Former Executive Director SEBI |
| Corporate Governance – Role of Committees | Shri Nawshir Mirza Independent Director in several companies of TATA Group |
| Corporate Governance – Legal, Regulatory & Vigilance Perspectives | Shri Kalidas Ramaswami Former Company Secretary ACC Ltd |
| Corporate Mischiefs – Round Table Discussion. (Only for CVOs) | Shri J. N. Gupta Managing Director Stakeholders Empowerment Services |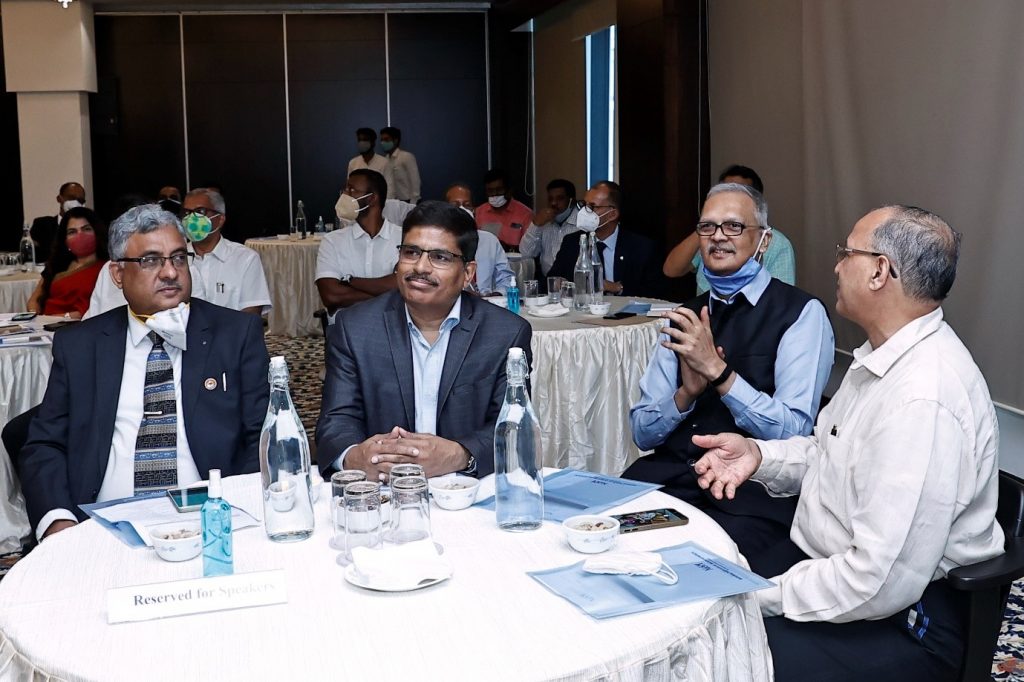 On the first day, all the participants were given a access of new simulation lab and were shown the live trading platform. The participants appreciated the novel concept and opined that the initiate will pave the way for experiential learning for the young professionals.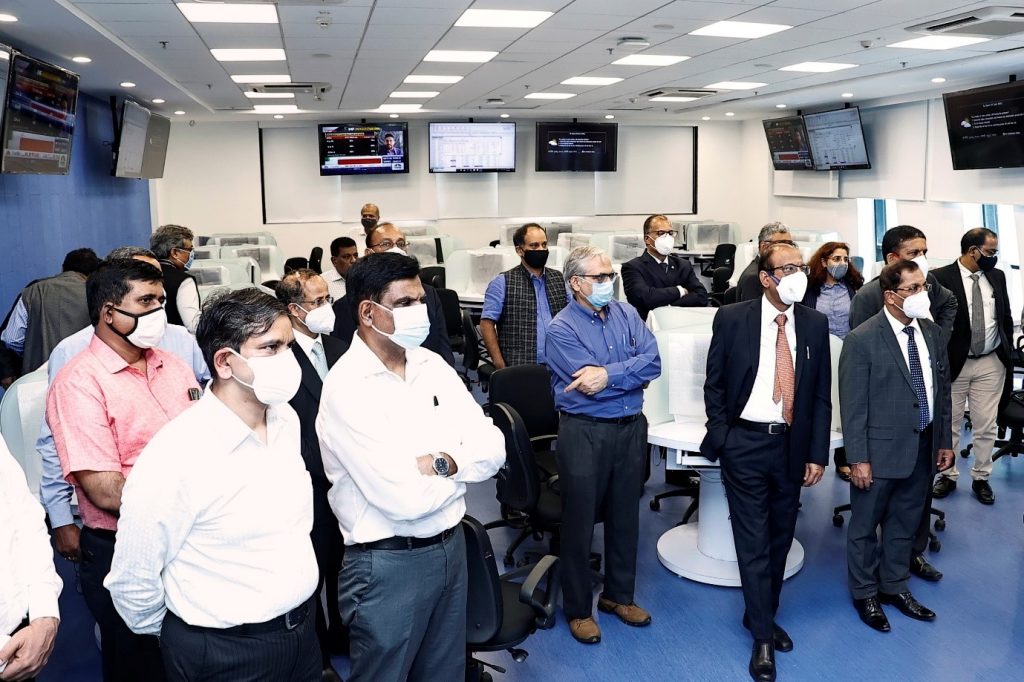 While 35 CVOs and SVOs who had attended the conclave on the first day, 14 CVOs attended the second day of the conclave.
NISM organised a Tree Plantation Drive on the second day of the conclave, where all the CVOs planted saplings in the campus.
During the conference, the participants raised lot many questions, for which the participants reciprocated in a satisfactory manner. The delegates appreciated the efforts taken by Shri Santosh Kumar Mohanty, Whole Time Member, SEBI and Director, NISM and Shri Sunil J Kadam, Registrar, NISM in organising the conclave. Delegates, in conclusion, shared their experience of the conclave and opined that the conclave was aptly timed. They also requested NISM to hold more conclaves of topical relevance at regular intervals.
The conclave ended with Vote of Thanks.