National Institute of Securities Markets and Kotak Securities launches a CSR initiative-Kona Kona Shiksha I Date-July 29, 2021
CSR initiative-Kona Kona Shiksha I Date-July 29, 2021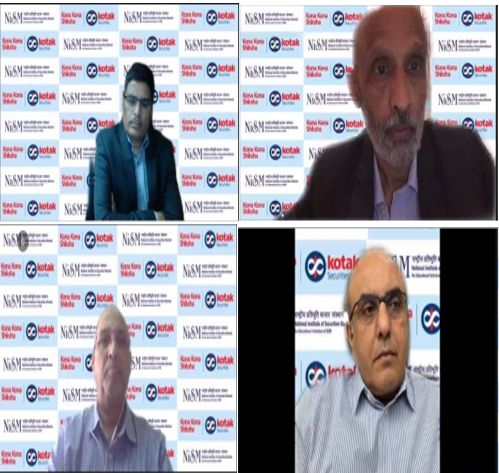 National Institute of Securities Markets (NISM) and Kotak Securities Ltd (KSL) has launched a project-Kona Kona Shiksha, a CSR initiative of KSL on Education and Livelihood to promote financial literacy among the young citizens of the country.
Being a knowledge partner, NISM will implement the project through empaneled Resource Persons and train students at colleges across India through online or offline teaching.
The project was launched on July 29, 2021 by NISM and KSL.
The chief guest of the program, Mr. S. K. Mohanty, Whole-time Member, SEBI & Director NISM said, "Kona Kona Shiksha" can provide a good foundation for those who aspire to build a career in the financial markets." He explained how the youth will become industry ready in the domain of securities markets, mutual funds and the various other financial aspects which will help them to prepare for various job opportunities.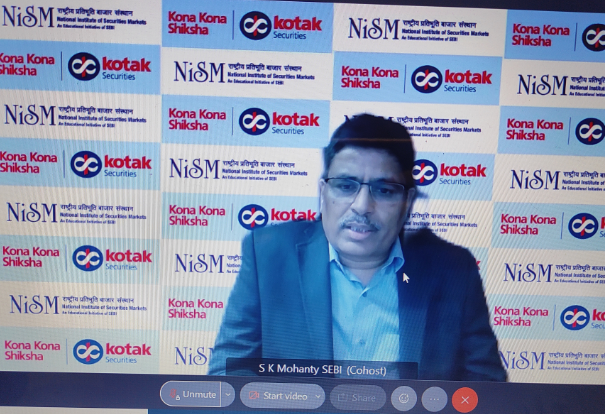 Dr. V. R. Narasimhan, Dean-NISM, informed that modules will be delivered through 10-hour training along with an online assessment and certification by NISM.
Mr. Narayan SA, Chairman, KSL and Mr. Jaideep Hansraj, MD & CEO, KSL were the keynote speakers. They emphasized on the importance of this project in creating a robust financial ecosystem.
The program was concluded with a question-answer session wherein dignitaries interacted with various media professionals.