Workshop on Collateral Financing in Agricultural Commodities | May 15-16, 2021
The Commodities Education Cell (SSE) of National Institute of Securities Markets (NISM) had conducted an Online on Collateral Financing in Agricultural Commodities during May 15-16, 2021
The programme was aimed at familiarizing the challenges in Collateral Financing in Agriculture commodities and the value of collateral management services besides modern development in the field of warehousing and storage.
Dr. V Shunmugham welcomed the dignitaries and the participants.  He requested the participants to make use of the experience and expertise of the speakers.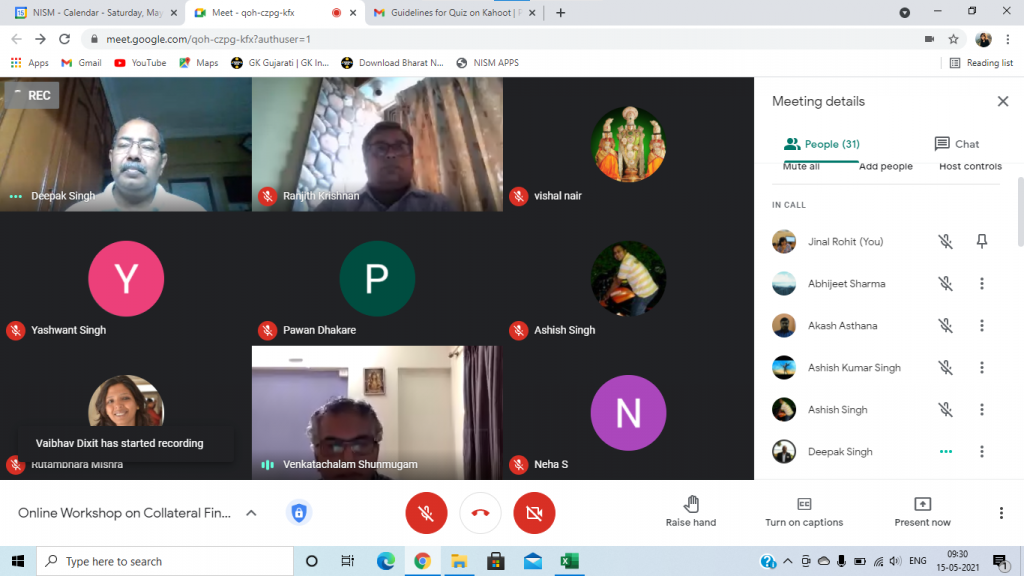 Shri Santhosh Kumar Mohanty, Whole Time Member, SEBI and Director-NISM, inaugurated the programme and addressed the participants. Shri SK Mohanty said that collateral financing as an industry is growing and it's important for the participants to understand risks and put in appropriate mitigation measures.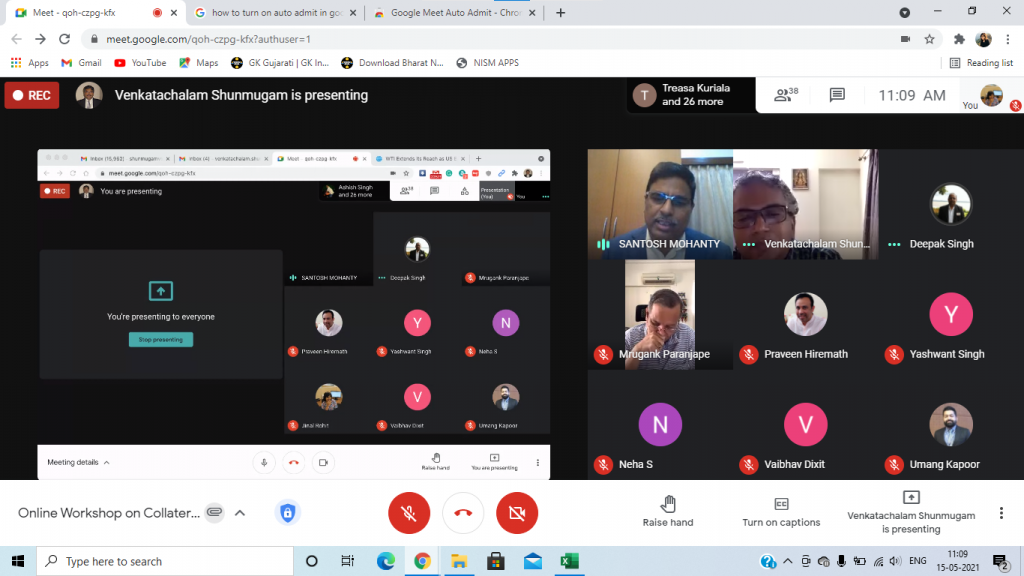 Details of faculty members who had taken Sessions in the programme is provided below: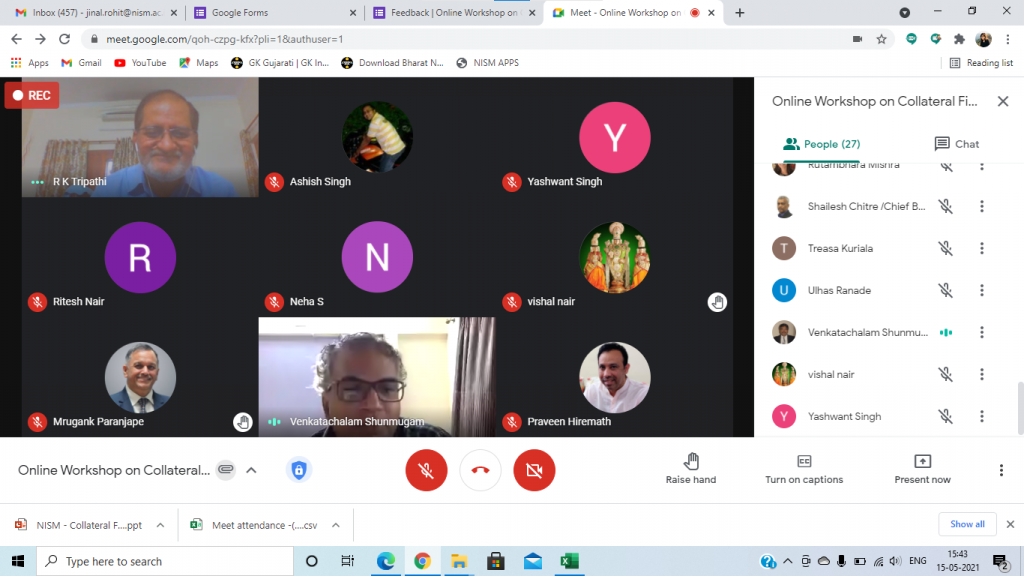 Mr.Sunil J Kadam, Registrar, NISM, in his valedictory address, stated that the learning during the last two days would help the participants in decision making while dealing with issues collateral financing and commodity markets in their day-to-day work.
The Training Programme was attended by 27 participants and benefitted from the deliberations.