Certificate Program in Commodity Warehousing Management is an integrated self-paced learning Program that eventually fulfils the aspirations of the warehousing industry, which lacks trained human resources who can handle the modern warehousing industry's functional complexities. It is a unique Programme which would train the participants to handle all functions related to warehousing right from transportation, storage, price stabilization, risk mitigation, financing, grading, packing, improvement in soft skills and application of modern technologies such as Artificial Intelligence, Block-chain Technology, Surveillance & Security Systems, Development of Process Tracking Systems and Operation Optimization. This programme will also be helpful for individuals with an entrepreneurial bent of mind who would like to start providing commodity warehousing facilities, besides enhancing the skills of the personnel working with corporate entities and public institutions in the commodity warehousing space.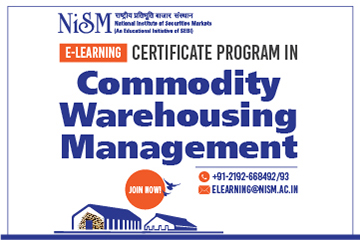 ---
In this course, you will learn about the way a typical broker and dealer firm organizes its operation within functional areas, potential gaps, and exposures that present operational risk. You will also learn about the trade lifecycle process, from order and trade execution through clearing and settlement. Apart from these, the course covers assets or funds of investors or clients, redressal of investor grievances, internal control or risk management, etc.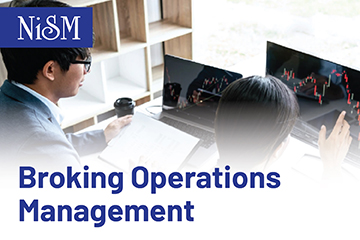 ---
In this course, you will learn about mutual funds concepts, the process of investing in a mutual fund, benefits of investing in a mutual fund. You will also learn about various risk factors associated with investing in mutual funds. By the end of this course, you will be ready to start investing in mutual funds.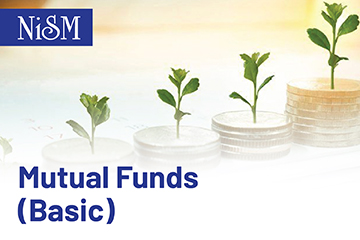 ---
In this course, you will learn about the derivatives market in India, its significance and participants, and various types of derivatives products such as forwards, futures, and options. You will also learn about components of premium, greeks, and risk management in derivatives trading.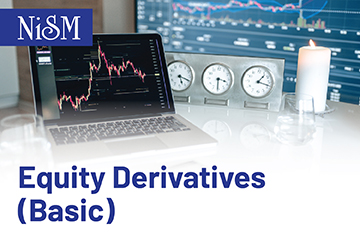 ---
This course is designed to help you become an informed investor by learning the role of financial markets and financial assets in a well-functioning economy. You will learn about the wide range of financial instruments available in major asset classes and their features. You will understand how financial markets operate; focusing on how and where securities are traded and how various market types differ from one another.