About PGDM (SM)
The field of securities markets is a confluence of several related areas–economics, financial economics, accounting and reporting, quantitative methods and computing, law and compliance and more. Individuals aspiring for an entrepreneurial or managerial career in the dynamic securities markets are required to possess a myriad of skill sets over and above expertise in the markets and market-related areas.
The School for Securities Education (SSE) of NISM, with its prior experience in designing and delivering academic programmes that suit the dynamic (securities markets) industry requirements, infused with innovation, has conceived the Post-Graduate Diploma in Management (Securities Markets) PGDM (SM) to nurture individuals for success in the securities market. The programme is approved by the All India Council for Technical Education (AICTE).
---
Where Does PGDM (SM) lead to?
The meticulously crafted curriculum for PGDM in Securities Markets, along with application-based pedagogy and industry internship, serves as a sound foundation for further grooming and growth into various career paths in securities markets.
»Segments: Equity Markets, Debt Markets, banking Treasury, Currency and Currency Derivative Markets, Commodity Derivative Markets, retail banking.
»Research: Equities, Debt Markets, Currency Markets, Commodity Markets.
»Analytics: Credit Research & Ratings, Economic Research, Policy Research, Advanced Analytics and Computing in Risk Management & Derivatives, Front-, Mid- and Back-Office Analytics, Legal Research & Analysis, Mutual Fund Analytics, News and Media, Fintech.
»Broking and Dealing: Equities, Equity Derivatives (F&O), Debt (G Sec, Corporate Bonds, Securitized Debt and Structured Finance, Municipal Bonds), Syndicated Debt, Mutual Fund Distribution,
»Advisory: Investment Advisor, Personal Financial Planner, Wealth Manager in Banking, Broking & Investment Advisory firm.
»Corporate Advisory: Investment Banking, Corporate Banking, Insolvency Resolution and Restructuring, Valuation, Compliance, Risk Management, Debenture Trusteeship and Custodianship.
Summary of Credit Distribution across all Trimesters
Sr. No.
Particulars
No. of classroom subjects
Credits for classroom subjects
Credits for self-learning engagements
Total Credits
First Year (2021-2022)
1
Trimester I
6
18
–
18
2
Trimester II
6
18
–
18
3
Trimester III
6
18
–
18
 
Summer Internship (Summer 2022)
Summer Internship
06
06
 
Second Year (2022-2023)
1
Trimester IV
5
15
–
18
2
Trimester V
5
15
–
18
3
Trimester VI
2
6
12
18
Total
30
90
18
108
Detailed Program Architecture
| | | | |
| --- | --- | --- | --- |
| Subject Code | Trimester – I | Hours | Credits |
| 101 | Economics for Securities Markets | 30 | 3 |
| 102 | Financial Reporting | 30 | 3 |
| 103 | Financial Institutions & Markets | 30 | 3 |
| 104 | Mathematics for Securities Markets | 30 | 3 |
| 105 | Statistics for Securities Markets | 30 | 3 |
| 106 | Excel Skills for Management | 30 | 3 |
| | | | |
| --- | --- | --- | --- |
| Subject Code | Trimester – II | Hours | Credits |
| 201 | Financial Statements Analysis | 30 | 3 |
| 202 | Corporate Finance | 30 | 3 |
| 203 | Business Communication I | 30 | 3 |
| 204 | Corporate and Allied Laws | 30 | 3 |
| 205 | Smart Lab I | 30 | 3 |
| 206A | Organisation Behaviour and Management | 15 | 1.5 |
| 206B | Marketing of Financial Products & Services | 15 | 1.5 |
| | | | |
| --- | --- | --- | --- |
| Subject Code | Trimester – III | Hours | Credits |
| 301 | Securities Analysis and Equity Valuation | 30 | 3 |
| 302 | Securities Market Laws and Regulations | 30 | 3 |
| 303 | Banking & Financial Services | 30 | 3 |
| 304 | Research Methods and Data Analytics | 30 | 3 |
| 305 | Derivatives & Risk Management I | 30 | 3 |
| 306A | Business Communication II | 15 | 1.5 |
| 306B | Mutual Funds | 15 | 1.5 |
Summer Internship (Summer 2022)
| | | | |
| --- | --- | --- | --- |
| Subject Code | Trimester – IV | Hours | Credits |
| 401 | Fixed Income Securities | 30 | 3 |
| 402 | Derivatives & Risk Management II | 30 | 3 |
| 403 | Portfolio Management | 30 | 3 |
| 404 | Treasury Management | 30 | 3 |
| 405 | Forex Markets and International Finance | 30 | 3 |
| | | | |
| --- | --- | --- | --- |
| Subject Code | Trimester – V | Hours | Credits |
| 501 | Corporate Restructuring and Valuation | 30 | 3 |
| 502 | Commodities Markets | 30 | 3 |
| 503 | Financial Planning & Wealth Management | 30 | 3 |
| 504 | Smart Lab II | 30 | 3 |
| 505A | Financial Modelling | 15 | 1.5 |
| 505B | Investment Banking | 15 | 1.5 |
Subject Code
Trimester – VI
Hours
Credits
601
Business Ethics and Corporate Governance
30
3
602A
Alternate Investment Funds
15
1.5
602B
Taxation for Securities Markets
15
1.5
603
Project Dissertation (Off Classroom)
6
604
Professional Certifications (Off Classroom)
6
Total Program Credits
108
Note: The Program Architecture proposed above is subject to necessary revisions, if required, based on the prevailing circumstances and the industry feedback. The Institute reserves the right to carry our necessary changes, if any, in the Program Architecture in such cases.
Embedded NISM Certifications
STAGE I – Basic Certifications
1
NISM Series V A: Mutual Fund Distributors Certification Examination
2
NISM Series VII: Securities Operations and Risk Management Certification Examination
3
NISM-Series-X-A: Investment Adviser (Level 1) Certification Examination
STAGE II – Advanced Certifications
4
NISM-Series-VIII: Equity Derivatives Certification Examination
5
NISM Series-IX: Merchant Banking Certification Examination
6
NISM Series-XV: Research Analyst Certification Examination
Important points:
Students need to complete the mandatory certifications within the deadlines indicated by the Program office.
For those students who successfully pass the certifications within the deadlines, the institute will reimburse the certification fees to students. The reimbursement will be in form of adjustment against the future program fee installments.
If any student fails in the certification attempt, no fee will be reimbursed for such attempt. Also, if the student appears for the certification after the deadline, no fee will be reimbursed for that attempt as well.
A student will earn 6 program credits (as part of Course '604 Professional Certifications') on successful completion of all six mandatory certifications. Also, the evaluation and grading for Course '604 Professional Certifications' would be done on the basis of a student's score and performance in all the mandatory certifications.
Passing all six certification exams, identified above, is mandatory for students to participate in the Final Job placements at campus. Also, passing all these six certifications is one of the mandatory requirements for the award of the PGDM (SM) degree.
Non-Residential Students
Fee Structure of PGDM (SM) for Non-Residential Students

Particulars

First Instalment

Second Instalment

Third Instalment

Fourth Instalment

Tuition fee

1,25,000

1,20,000

    1,25,000

1,20,000

Books, Study Material etc.

 10,000

10,000

    10,000

    10,000

Exam fee

5,000

    5,000

5,000

  5,000

Library Deposit*

10,000

–

–

–

Alumni fund

2,000

–

–

–

Sub-total

1,52,000

1,35,000

1,40,000

1,35,000

Due Date

20-July-20

01-Jan-21

15-Jun-21

01-Jan-22

TOTAL

5,62,000

Refundable
Hostel Fees
Particulars

First Instalment

Second Instalment

Third Instalment

Fourth Instalment

Hostel Charges

30,000

25,000

30,000

25,000

Food Charges

31,500

31,500

31,500

31,500

Hostel Deposit*

10,000

–

–

–

GST on Food

1,575

1,575

1,575

1,575

Sub-Total

73,075

58,075

63,075

58,075

Due Date

20-July-20

01-Jan-21

15-Jun-21

01-Jan-22

Total
                                     

2,52,300

Refundable
Note: Hostel accommodation can also be made available on single occupancy as well as with air-conditioning facility on chargeable basis. However, if the numbers of students opting for Air-conditioning (A/C) facilities are less than the desired number, NISM may discontinue the A/C services and refund the proportionate charges.
Fee Refund policy
Institute will refund the fees collected after deducting an amount Rs. 1000/- as processing fee and return the certificates to the students withdrawing from the institutions before the last date of admission for whatever the reasons as per the procedure prescribed by various government guidelines. The last date for withdrawal of admissions for the purpose of refund of fees shall be 5th August 2020.
If a student chooses to withdraw from the program of study in which he/she is enrolled, the institute will follow the following three-tier system for the refund of fees remitted by the student.
| Sr. No | Percentage of Refund of Aggregate fees | Point of time when notice of withdrawal of admission is served to the Institute |
| --- | --- | --- |
| 1. | 100% less Rs.1,000/- | Before commencement of the programme or August 5th every year whichever is earlier |
| 2. | Less Rs. 10,000/- of full fee  including refundable deposits | After August 5th of every year and the vacant seat is filled by another student from the waitlist. |
| 2 | 0% except for refundable deposits | After commencement of the programme or after August 5th of the academic year and the seat remained vacant. |
Educational Loan
NISM has been enlisted on VidhyaLaxmi portal for helping students seeking a loan from banks directly. Vidyalakshmi is a centralized website for students seeking an education loan giving access to many banks schemes. This website, allow the student to fill a common education loan application form, that students can use to apply to many banks simultaneously. Visit the following link www.vidyalakshmi.co.in/Students/ to apply for education loan.
Merit Scholarships, Tuition fee waivers, and awards
It is NISMs' endeavour to make education more affordable for students from all walks of life and ensure that every deserving student gets an opportunity for quality education. Several such scholarships, tuition fee waivers are available and designed to cater to different students from various categories. In all, NISM has instituted 27 such scholarships and tuition fee waivers amounting to approx. Rs. 29 lakhs. These schemes are listed as under:
1. Merit Scholarship: Students who have secured 1st rank at the preceding degree (in an examination where at least 120 students have taken the exam in the respective University/ Institute) are eligible for 50% of the tuition fee waiver during the first year.
2. Economically backward students: Economically backward students, with a meritorious academic record, are eligible for 50% of tuition fee waiver in the first term, whose parent/guardian income is less than Rs. 4.00 lakh per annum.
3. Students from local area: Students from Raigad (Maharashtra) district securing admission in long-term educational programmes are eligible for 30% of tuition fee waiver. Such students are not eligible for hostel accommodation.
4. Fee Waivers for students based on admission merit criteria: Students, with academic merit, are eligible to apply for a fee waiver up to 50% for the first year of study. The following would be the minimum eligibility criteria for making an application for a merit-based fee waiver:
a) 1st Class and above in graduation level, and
b) A score of minimum 75 percentiles in CAT/XAT/GMAT, or a score of minimum 80 percentiles in MAT/CMAT/MHCET/ATMA
5. SC/ST and Backward class students: Students from the SC/ST and Backward class category are eligible for 50% tuition fee waiver, subject to the condition that they are selected through a competitive process in terms of prescribed eligibility criteria for selection, for the first year of their study.
6. Children of employees of SEBI registered intermediaries are eligible for 30% of tuition fee waiver during first year of study.
7. Children and Spouse of SEBI and NISM employees are eligible for 40% fee waiver during first year of study
8. Best Performing Students: Students undergoing two-year full-time programme are eligible for 50% of tuition fee waiver for the second year for securing the first and second position/rank in the first year.
Eligibility Criteria
Academic Qualification
The applicant for the PG Diploma in Securities Markets must possess a strong and consistent academic background. Performance in 10th grade, 12th grade, and every year of graduation are considered in the selection process.
Graduation
The bachelor's degree or equivalent qualification in any discipline (except Fine Arts) of minimum three years duration after completing higher secondary schooling (10+2) or equivalent with at least 50% marks or equivalent CGPA (for General Category) and at least 45% marks (for reserved category) from a university recognized by UGC or equivalent.
Applicants in the last year of degree and those who have completed the degree but are awaiting their final results of the bachelor's degree can also apply.
Applicants mentioned in points 2, if selected, have to provide the degree awarded by the university latest by September 30, 2020 until which the registration will be considered as provisional. The registration to the programme will stand cancelled if the applicant fails to submit the degree by September 30, 2020
If the applicants have undergone/completed an integrated master's degree or dual degree directly after their12th, the percentage of marks obtained as per their institute/university norms, which is considered as equivalent.
Appearance in Competitive Examinations
Test score from any of these competitive exams – CAT, XAT, CMAT, ATMA, MAT, GMAT or MH-CET (Management).
Candidates whose competitive exam results are not officially announced can submit the application form.
Note: Candidate has to submit the competitive exam score to NISM Admission office once the results are announced until then the admission will be stated as provisional.
Selection Procedure
Selection for the Post Graduate Diploma in Securities Markets Management shall be based on the educational qualifications of the candidate, competitive exams and Interview.
How to Apply?
Candidates are required to register themselves online on www.nism.ac.in
Step 1: New Registration:
Upon successful registration, a User-ID and Password will be sent to the registered email ID and mobile number of the candidate.
Step 2: Application process:
Thereafter, candidates are required to log in and complete the application process by paying the registration fee. After making the payment of the application fee of Rs 1000/-* the candidates are allowed to submit their application.
Mandatory Disclosures related to PGDM (SM) Programme
CFA Institute University Affiliation Program
Frequently Asked Questions
Dr. Nitin Tike

General Manager - Certification, Test and CPE Administration, Controller of Examinations Unit

Dr. Rachana Baid

Professor (School for Securities Education (SSE))

Dr. Latha Chari

Associate Professor (School for Securities Information and Research (SSIR))

Dr. Abhay Nagale

Assistant Professor (School for Certification of Intermediaries (SCI))

Dr. Rajesh Kumar

Associate Professor (School for Regulatory Studies and Supervision (SRSS))

Mr. Ritesh Kumar Nandwani

Member of Faculty(AGM,SEBI)

Mr. Venugopal Sunku

Member of Faculty (AGM, SEBI)

Mr. M. Krishnamoorthy

Member of Faculty(AGM,SEBI)

Dr. Narsimhulu Siddula

Assistant Professor(School for Securities Education (SSE))

Dr. Pradiptarathi Panda

Assistant Professor (School for Securities Information and Research (SSIR))

Mr. Mohd. Meraj Inamdar

Lecturer (School for Corporate Governance (SCG))
NISM facilitates campus placement and the placement activity is coordinated by a Faculty Team and the Students Placement Committee. The placement process began with the first company visiting the campus from December mid every year until March of the next year.
Summer Internship has been an important part of the pedagogy and has also played a vital role in shaping the career of the first year PGDM(SM) students. Summer Placements for the first-year students take place in the first/ second week of March every year.
The institute assists placement of the students by inviting banks, asset management companies, advisory firms, broking houses and other securities markets intermediaries to participate in the campus placement programme. The institute grooms the students for performing challenging and exciting roles in the securities markets. The success of the programme is evident from the sterling on-the-job performance of its alumni.

It gives me great pleasure to write the testimonial for the new recruits from your institute on behalf of IDBI. "NISM students are resourceful individuals, who carry a positive behavior & are of good ethos, NISMians have fulfilled their responsibilities well and took initiative in work assigned to them they have gelled well with their team.Their learning capabilities are good and all the reporting officers are happy with their performance. We,at IDBI are extremely proud to be associated with NISM." I wish NISM and its team all the very best for your future endeavors.
---
Ram Prasad Pati
Manager-HR
IDBI Bank

"Our organization has been hiring students from NISM, as interns and on full-time basis, for the past 3 years. It has always been a smooth process in terms of recruitment from the Organization. Students come with the motive to learn and excel in their career. Even in times of COVID-19,it is nice to see that students are proactive and are willing to work from home with the same effectiveness as working from an office."
---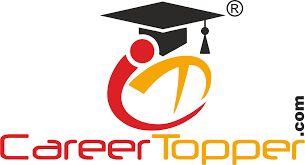 Archit Lohia
Founder
CareerTopper.com

The Bank has recruited candidates from NISM over the years to perform roles at T r easury and its Operations in the Bank. The financial market knowledge acquired by them through NISM have been found suitable for the roles.
---

Sreekanth I V
Deputy Vice President
The Federal Bank Ltd

Very impressed with the calibre of candidates; we are quite keen to continue the relationship
---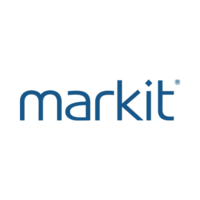 Nosheen Khan
VP - Marketing
Markit, London