About NISM Certified Course in Securities Markets (NCCSM)
NISM Certified Course in Securities Markets (NCCSM) is a joint program being offered by National Institute of Securities Markets, an institute promoted by Securities and Exchange Board of India and IMS Ghaziabad University Courses Campus, a well-known institute offering management programs. The aim of this program is to equip graduate and undergraduate students for careers in securities markets.
Duration of program
Total 94 hours- 88 hours of teaching and college exam and 6 hours of three NISM Certifications exam. Sessions will be conducted on Saturdays and Sundays (2nd & 4th Saturday and all Sundays).
Eligibility
Graduation or those pursuing graduation are eligible to get admitted in the programme.
Course Structure
The course will be conducted by well- qualified and experienced faculty members. Students will be passing through a rigorous process of online classroom teaching, assignments, case studies and evaluation.
This Four Months Weekend Program in securities markets covers the following six subjects in two modules:
Module I
Module II
Economics for Securities Markets
Fundamental and Technical Analysis
Mathematics and Statistics for Securities Markets
Mutual Fund Distributors Certification
Securities Operations and Risk Management Certification
Equity Derivatives Certification
Venue for the program
Program schedule
IMS Ghaziabad University Courses Campus, NH-9, Adhyatmik Nagar  Delhi-NCR.

Tel : 1800-102-1214 | Phone: 01204980000, 09891870390 | Whatsapp: 09599814464

Programme Commencement : 27th February, 2021

 

Duration: 4-months , weekend programme

 

Timing: 02:00 pm to 6:00 pm (2nd & 4th Saturday)
10:00 am to 4:00 pm (All Sundays).
Program Architecture
Sr No.

Mathematics for Securities Market (8 Hours)

Hours

1

Measures of Central Tendency (with their interpretations) Mean, Median, Mode, types of averages – simple, weighted, geometric, harmonic and moving averages

2

2

Measures of Dispersion

Standard Deviation, Variance, Coefficient of variation, Covariance, Skewness and Kurtosis and their interpretations

3

3

Time Value of Money

Concepts on compounding and discounting, CAGR, Yield, Annuity, Valuation of Bond (Basics)

3
Sr No.

Economics for Securities Market (6 Hours)

Hours

1

Introduction to Macro Economics

Why macroeconomics?, Key terms in Macroeconomics: GDP, GNP, BoP, Fiscal Deficit, Current Account Deficit, Sources of information, Relationship of BOT and BOP, FDI and FII Investment in India

2

2

Measuring National Income

Accounting of National Income, Concept of GDP and its influence on economy, Savings and Investment in India (The changing composition)

2

3

Monetary Policy and Fiscal Policy

The concept of Inflation, Interest rate, and Exchange rate, understanding the monetary and fiscal policy and their impact on financial markets.

2
Sr No.

Fundamental and Technical Analysis (14 hours)

Hours

1

Introduction to fundamental Analysis
Basic approach and relevance, Steps in Fundamental analysis (EIC framework and CIE Framework), Steps in Fundamental analysis.Industry Analysis
Understanding IIP numbers and Industry Life Cycle and Porter's competitive advantage model

2

2

Company Analysis

Basic Ratios – Liquidity Ratios, Activity Ratios, Performance Ratios and Solvency Ratios, Basic Concepts of Du Pont Analysis and its decomposition

4

3

Methods of Valuation
Discounted Cash Flow Approach, Dividend Discount ModelRelative Valuation
Price To Earnings ratios, Price to Book Value ratios, EV/EBIDTA, Price to Sales ratio.

4

3

Technical Analysis
Difference between FA and TA, Strength and Weakness, Understanding Line Chart, Bar Chart and Candle stick Charts, Support and Resistance, Traders Remorse, Dow Theory. Concept of Moving AveragesUsing Technical Indicators
Head and shoulder, Cup and Handle, Double Top and Double Buttom, Flags and Penants, Relative Strength Index, Oscillators and Breadth Indicators

4
NISM Certifications
NISM-Series V A: Mutual Fund Distributors Certification Examination
NISM-Series VII: Securities Operations and Risk Management Certification Examination
NISM-Series VIII: Equity Derivatives Certification Examination
16 hours
18 hours
20 hours
Internal Examinations
Internal Examinations

(6 hours)

NISM Certification Exams

(6 hours)
Fee Structure
| # | Item | Amount (₹.) | GST (₹.) | Total (₹.) |
| --- | --- | --- | --- | --- |
| 1 | Registration fee | 1,000 | 180 | 1,180 |
| 2 | Tuition and other examination fee | 11,000 | 1,980 | 12,980 |
| | Total | 12,000 | 1,990 | 14,160 |
Fee for the program
The fee includes registration fee, tuition and other examination fee including GST: ₹ 12,000/- plus GST of ₹ 2, 160/-
Breakup of Fees (including GST): ₹ 14,160/-
1st Instalment – ₹. 3,540/- (including GST )
For registration, click on Click here for New Registration after clicking on Registration and Payment link. Candidates will receive Login credentials in their email id after registering for the programme.
2nd Instalment – ₹. 10,620/- (including GST)
Kindly make the NEFT payment. Details are as follows:
Name:  INSTITUTE OF MANAGEMENT STUDIES
Bank: PUNJAB NATIONAL BANK
A/C no.: 51461131000392
IFSC : PUNB0514610
Branch: IMS LAL QUAN,GZB
Both the installments need to be paid by students before commencement of the programme.
Admission Procedure
Eligibility:
Graduates or those pursuing graduation are eligible to get admitted in the program.
The candidate will be selected on the basis of a direct interview.
Student Performance, Evaluation Criteria and Award of Certification:
A candidate will be declared successful and awarded NCCSM joint certification by IMS Ghaziabad ( UC Campus) and NISM, based on the following criteria:
Securing at least 50% marks in Internal / Term examination undertaken on the dates communicated by the institute.
Submission of project works of assignments of good quality
Meeting attendance requirement as decided by IMS Ghaziabad (UC Campus)
Appearing all three certification exams.
In case candidates are not successful in meeting the above-mentioned criteria, they can re-appear the Internal / Term examination by paying re-examination fees for the respective subject. For re-examination of NISM certifications, students need to re-enrol and pay the re-examination fee separately. Fee for the re-examination of Internal / Term examination will be communicated at the time of re-examination. Fee for NISM Certification re-examination will be as published on NISM website.
Time limit for re-examination is maximum 6 months from the date of completion of the program and maximum of 2 re-examinations can be taken.
The course will be conducted by well-qualified and experienced faculty and the students will be passing through a rigorous process of classroom teaching, assignments, case studies and evaluation.
Infrastructure
Library
Encouraging both syllabus-based & motivational reading, the IMS Ghaziabad University Courses Campus library encompasses a large collection of books and journals. Enhanced with Wi-Fi facility, most of the functions & services of the library are automated. It has separate Audio Visual material comprising of Audio-Video CDs & dissertation. The library also hosts a treasure-trove of works on Vedanta & philosophy.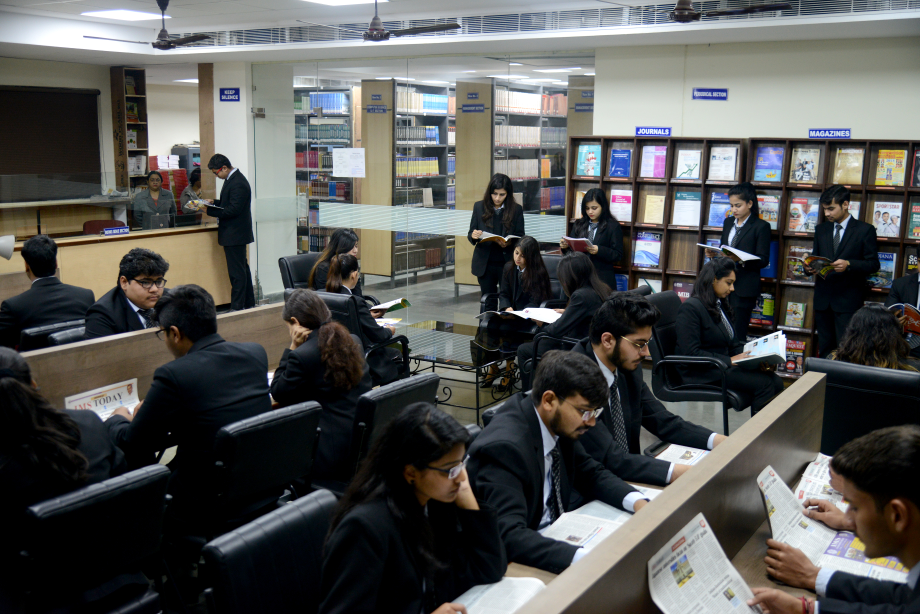 Computer Lab
Fully understanding the need for speedy & sophisticated technology. IMS Ghaziabad University Courses Campus has a well-equipped computer lab with the latest software, hardware and 24 hr. broadband and Wi-Fi connectivity.
Auditorium
Auditorium Providing the right ambience and platform for students to hold seminars, workshops and conferences with online visual facility, the Institute has a state-of-the-art auditorium with a seating capacity of nearly 180 persons.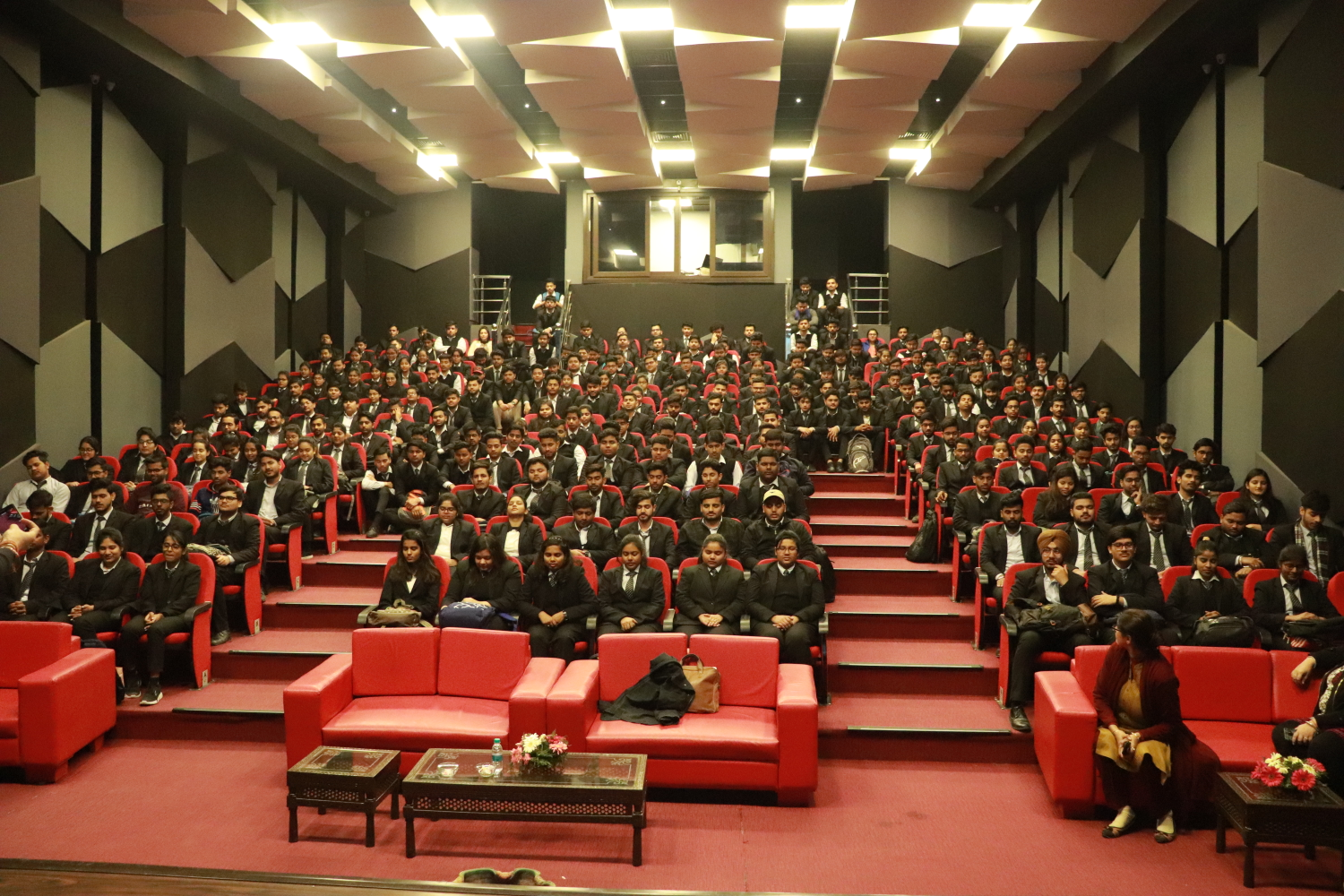 I found this course to be highly informative about the working of securities market and looking to enhance my skills.The teachers were experts who explained the concepts with easy understand videos and clear instructions. Highly recommended
This module is worth and the teachers did fantastic fundamental researcher to provide me a great way of how to analyze a company. Content is good and the way they teach is awesome, the best course for beginners. Thank you IMSUC Ghaziabad.
Personally, I would thank you and each of the faculty members for all these sessions and this course is really helping me. With over 20 years of experience in Manufacturing and IT ERP consulting industries, I was looking for an institution to join and enhance my knowledge in Financial and Securities domain fortunately; I found the program NCCSM 4 – months, Joint certification program conducted by NISM-IMS Ghaziabad suitable to my learning aspirations. I found the content of this program is well designed and covers concepts related to Macro Economics, Mathematics, Fundamental and Technical Analysis of Equity Derivates, SCORM and Mutual Funds by focusing on the NISM certification course syllabus. This program is conducted by highly experienced and professional IMS faculty members whom I found to be really subject matter experts. I would also like to appreciate them for conducting internal evaluations and using real time examples while explaining the concepts.
I would like to thank IMS team for managing this program very well during this pandemic time using online sessions over weekends which is really helpful for working professionals like me.
I would also look forward to enroll for more such programs from IMS to enhance my knowledge in Financial and Securities domain.
The NCCSM program has given me an edge to my MBA in international business alot .This has helped slot in my MBA subject like international finance also.  The staff and Faculty members are highly experienced & also so helpful.
This 4 months program has made me understand the depth of securities market the teacher's guidance throughout the session the problems doubts all were solved. Teachers were very friendly. I didn't know anything about what is securities stock had more broad aspect of idea of the securities market through this program .Thank  you for launching such an amazing program which will help in future of every student thank you NISM.
It was a great decision to enroll in the NISM certification program it gives me great exposure to the security market and gives me confidence for future learning. Thanks to NISM & IMS Ghaziabad UC Campus for providing us this wonderful platform for boosting our knowledge in this field.
Truly an eye opener. I loved the way the programme is designed and delivered. It's well structured and well researched covering fundamentals of securities market. I even recovered my fee after learning how to analysis a company for long term investment.
It was a great learning experience with you and having an expert guidance overall through the NISM course with IMSUC Ghaziabad you have built. I highly recommend others to pursue it.
Visiting Faculty
Sumit Gulati

Industry Expert & Author